This article is more than 1 year old
Philips 42in Ambilight LED array TV
The best 1080p LCD TV yet?
Review Philips flatscreens have a lot going for them. The picture quality is usually strong, sometimes outstanding. The designs are striking and eye-catching rather than bland or anonymous, though this doesn't mean they please everyone, of course.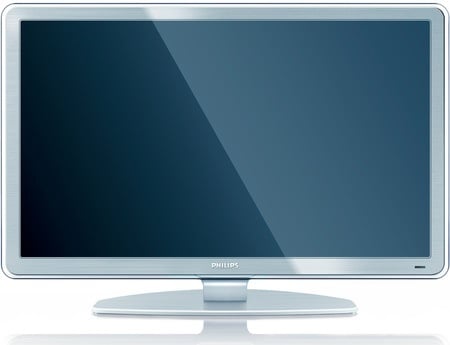 Philips' 42PFL9803H/10: now with LED array backlighting
There are the Philips specialities like Pixel Plus, the image processing technology that has now evolved and been renamed Perfect Pixel. It's widely recognised as a class-leading picture enhancement system, though again it's not universally liked.
And then there's Ambilight, the unusual lighting system that changes colour of the space around the TV as the picture changes, aiming to deliver an inviting, immersive image.
Philips has put all these components into one TV before, but now it's added LED backlighting. This uses multiple LED arrays each of which can be controlled individually. Regular LCD screens only have one backlight, running constantly, to illuminate the entire screen, washing out dark areas and cementing LCD's reputation for poor picture contrast.
With multi-array LED backlighting, the idea is that where the screen image is black, the LEDs behind that area are dimmed completely so as little spills out as possible. The upshot: stronger contrast and blacker blacks that regular LCDs can't match. To do this, the full-HD 42PFL9803H/10 has 128 individually dimmable screen segments arrayed in a 16 x 8 grid, each with nine LEDs.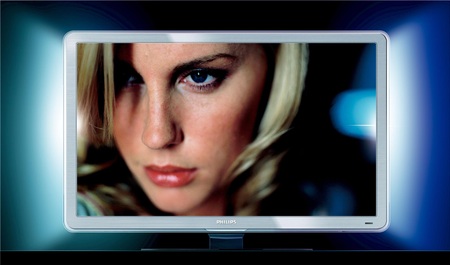 And Ambilight technology too
Surely, then, with all these features, the Philips 42PFL9803H/10 has to be a runaway hit, hasn't it? Well, pretty much, yes.