On releasing Street View UK this week, Google set users the challenge of finding "Wally", the elusive, bespectacled children's cartoon character, somewhere in the UK.
Within hours he was clocked: here he is loitering outside the O2 shop on Putney High Street: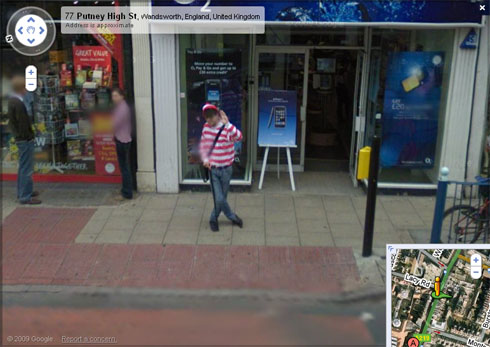 Bit easy that, Googlers, although a mildly diverting distraction from the serious business of using Street View to expose the Real Britain™.
For example, here we are in a lower profile location, the wonderfully-named Slade Road in Birmingham, just round the corner from the picturesque Aston Expressway. Our hero appears to have been caught short waiting for the bus, and opted to do the civic-spirited thing by fertilising one of the second city's verdant grass verges: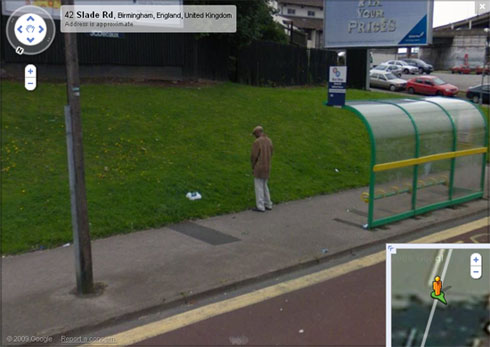 Note the discarded plastic bag, which adds a strong note of authenticity to the scene: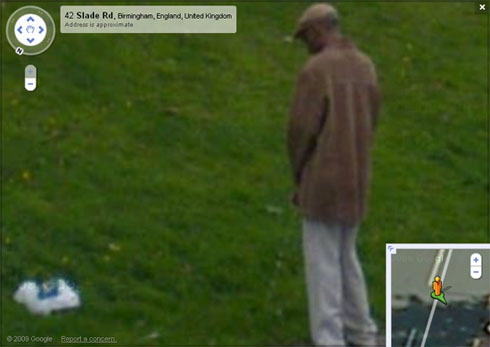 It's good to see a British attack on Spanish dominance of Street View public micturition.
Thanks to our tipsters. More to come. ®
Similar topics