This article is more than 1 year old
El Reg spymobile snapper nailed on Street View
The Rickmansworth surveillance feedback loop
It was kind of inevitable that at least one of El Reg's tireless Google Orwellian black Opel spotters would, in the line of duty, end up nailed on Street View.
To recap, we asked readers to supply photographic evidence of the search monolith's privacy-busting activities around the UK, which we slapped into our Web 0.2 cartographical mashup:
View the Map (opens in a new window)
And here's one of those snaps, supplied by James Herriott from Rickmansworth: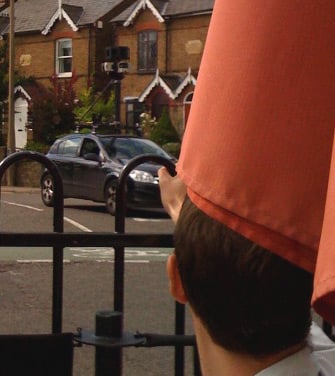 Well, James, you and your mate can take a bow, because here you are on Street View: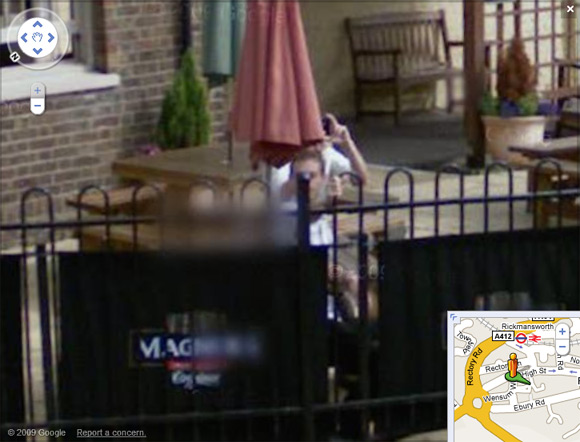 Terrific. We're obliged to all those readers who've continued to send in their sightings, and we'll update the map asap. Ta very much too to those of you who've wasted no time in supplying entertaining material from Blighty's Street View, like this obligatory "someone taking a shifty slash" shot.
As we speak, a team of highly-trained operatives is working through your emails. Expect a big Street View exposé next week. ®