This article is more than 1 year old
NYC 'Top Model' stampede: The truth revealed
Exclusive snaps of Manhattan mayhem
NYC was last weekend witness to shock scenes at an audition for America's Next Top Model as a panic-stricken crowd of hopefuls stampeded through Manhattan, scattering designer bags and expensive shoes in their wake as law-enforcement operatives attempted to restore order.
The media line on the pandemonium is that it was provoked by an overheating car which some of the wannabe clotheshorses believed might be a bomb. However, the word on the street says otherwise, as we'll reveal shortly.
Meanwhile, here's a snap from our man in New York, who was as ever strategically placed to capture the action: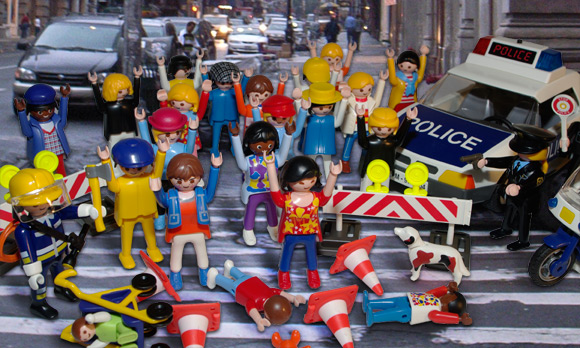 The Woman of Colour™ seen at the centre is not, we stress, Naomi Campbell. Ms Campbell doesn't do running away - she pays someone to run away for her.
Well, the picture doesn't reveal much about what might have caused the incident, but NYPD sources have exclusively revealed to El Reg three events simultaneous to the audition which may have contributed...
1: The improvised press conference
Here we see Paris Hilton, Jennifer Lopez and Lindsay Lohan availing themselves of the media attending the Top Model bash to announce they'll be starring in a follow-up to The Hottie and the Nottie - entitled Three Hotties, Two Notties and a Fistful of Razzies.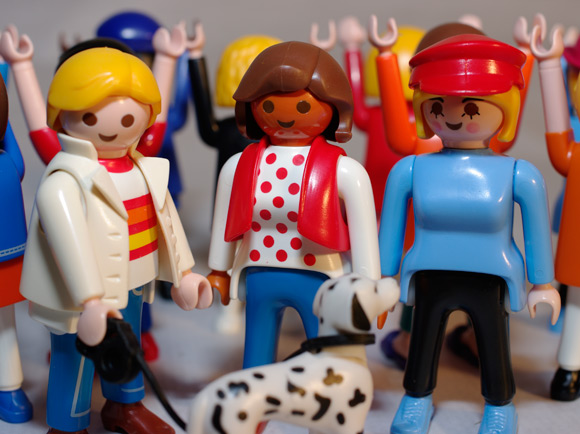 The screenplay for the sequel was penned by Hilton's dog, pictured. Industry insiders say Mike Myers will exec-produce the project, with Ed Wood at the helm. Wood was, sources say, cloned from a small fragment of DNA taken from a dress used in 1953 classic Glen or Glenda.
The public reaction to the announcement was, as you can see, a rapid case of voting with the feet to exit the area as quickly as humanly possible.