Nikon's Coolpix range of compact point-and-shoot compact snappers has expanded with the creation of a new feature packed model - the S225.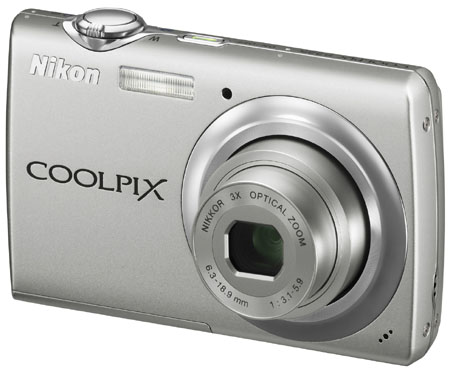 Nikon's Coolpix S225:
The 10Mp camera has a 2.5in LCD that's coated with an anti-reflective material to ensure you're able to see on-screen images while snapping in the sunshine.
ISO sensitivity tops out at 2000, and the S225 also features a 3x optical zoom lens and a host of recognition features, including face, smile and blink, to help you get the most from your photographs. It's worth noting the camera's facial recognition mode can simultaneously spot up to 12 faces.
The camera also has 16 pre-set shooting modes and "electronic vibration reduction" technology to prevent your shaky hands from ruining shots.
Available exclusively from Jessops, Nikon's Coolpix S225 costs £149 ($217/€159). ®