This article is more than 1 year old
Street View ghost spooks Cardiff medium
Victorian spectre stalks Tiger Bay
A Cardiff medium has been well and truly spooked by a Victorian "ghost" captured in the city's Tiger Bay by Google's all-seeing Street View: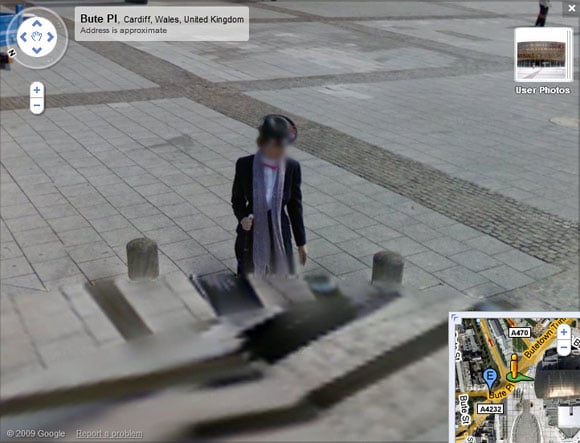 According to the Telegraph, "experts have been called in" to probe the otherworldy sighting, including 39-year-old Jane Cohen, who told the paper: "Apparitions have often been caught on film but are invisible to the naked eye. This woman is very smart - but she is dressed in clothes that you just don't see these days unless it's in a period drama on TV."
She added: "But what is really strange is that she doesn't appear as a full figure - you can't see all of her."
Well, El Reg's ghostbusting department was able - without the aid of a Ouija board - to reveal the chilling truth: What we have here is a woman in fancy dress...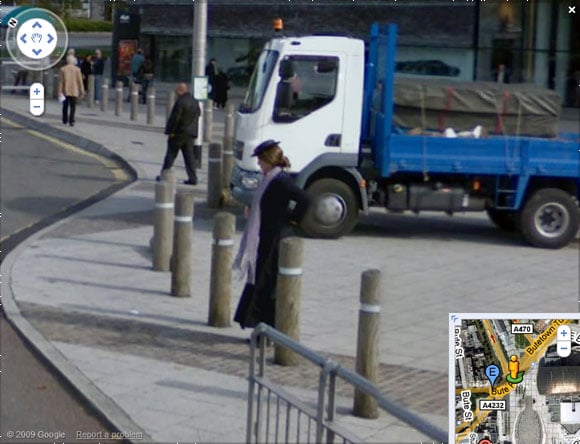 Ho hum. Our opinion of the Street View spectre sensation? Try this: