Rumours of a redesigned iPhone have been around since, pretty much, the day after Apple launched its 3G model. But now a drool-worthy picture has emerged of what's been dubbed the iPhone 4G.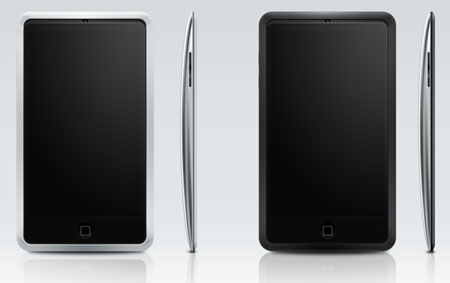 Does this image reveal the next iPhone's design?
It's unlikely the image was snuck out from Apple's HQ, meaning that the picture – which shows white and black versions of the iPhone – was probably created by an enthusiast.
The pictured phone is much sexier and more streamlined than the existing 3G model. The metallic back plate – made famous by the first generation iPhone – has also staged a comeback.
The iPhone's earpiece slot, which previously sat within the phone's glass screen, has now been substituted for a longer and thinner one that stretches across the top of the phone's display.
A mute switch isn't pictured, but it's possible the switch has just been moved around to the other side of the phone – which isn't pictured.
Since the picture carries no official authentication, you'll just have to sit back and enjoy the view for the time being. ®