G20 Summit: All the action caught on camera
Our man braves London's riot-ravaged streets
---
In Downing Street, meanwhile, Gordo was greeting Barack Obama in traditional international summit style, viz: Dressed in his Nu Labour™ robes of state: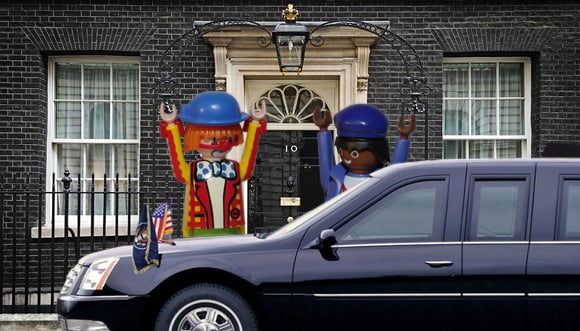 Pretty standard stuff, but the real story here is that El Prez arrived two hours late for the scheduled doorstep love-in. Here's why: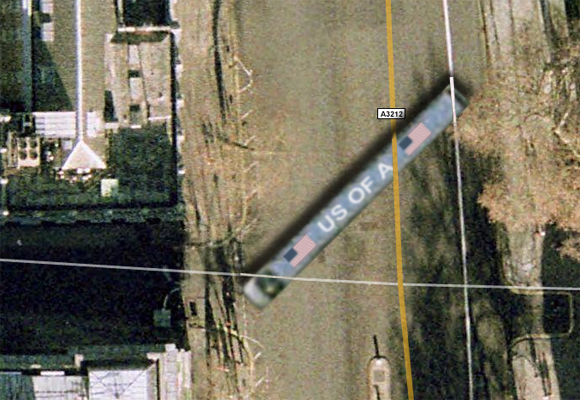 Our exclusive satellite capture shows that due to the presidential vehicle's spectacular length (necessitated by the inclusion of a rocket-launched panic escape pod, capable of lifting Obama into low-Earth orbit in ten seconds in the event of al-Qaeda nuke strike on the limo), the driver couldn't actually make the right turn from Whitehall into Downing Street.
When the bonnet of the armoured beast finally arrived at Gordo's front door, there was a further 20-minute delay while secret services agents at the limo's rear caught a cab to the front in order to cover the president's exit.