As North Korea preps a ballistic missile launch over Japan, the Japanese are grandstanding back with promises of robots walking on the moon by 2020.
A government task force charged with plotting Japans future space development said it wants a two-legged robot strolling on luna firma by the end of the next decade.
The drafted five-year plan, outlined today by Japan's cabinet-level Strategic Headquarters for Space Development (SHSD) coined lunar exploration with robots "an important current goal" of its space strategy. Joint exploration of the moon with robots and astronauts was suggested as the next step.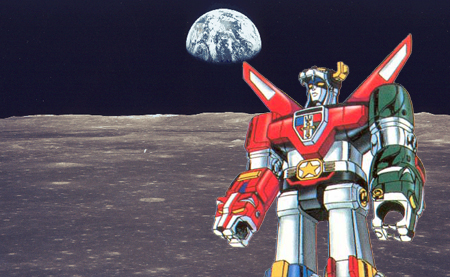 What a bipedal, space-faring Japanese robot may look like
The plan also recommends Japan shift its goals from space-related technological advancements to an emphasis on development that can meet defense and other practical needs, according to Japan Today. For example, SHSD proposed Japan promote research into a military satellite sensor system for detecting ballistic missiles launches and to analyze radio waves sent into space.
Presently, the country is bracing itself for North Korea's planned launch of a multistage rocket over northern Japan, toward the Pacific. The countdown is expected to begin between this Saturday and Wednesday. North Korea says its getting ready to send a communications satellite into orbit, but Japan fears its actually testing long-range missile technology.
Japan initially hinted it may try to shoot the rocket down, but North Korea warned such an action would be an act of war. Japanese officials since backed down, saying they'll only respond if fragments of the commie rocket appear to be headed towards Japan.
Other recommendations by the agency are more peaceful, including a proposal to use space research as a way to promote diplomacy and using satellites to monitor natural disasters in Asia.
SHSD's framework will be finalized late next month, after the public has an opportunity to comment on the proposals. ®
Similar topics