You'll see that we ran the Asus EAH4870 TOP at three different speeds. We started by under clocking the Asus to reference 4870 speeds and then used the overclocked TOP speeds. After that we let rip with the Overdrive utility in the Catalyst drivers to raise the clock speeds to 870MHz/4360MHz, which is significantly higher than the starting point for the new 4890. The overclocking process couldn't be simpler as Overdrive tests the card and automatically sets the core and memory speeds very quickly.
3DMark Vantage Results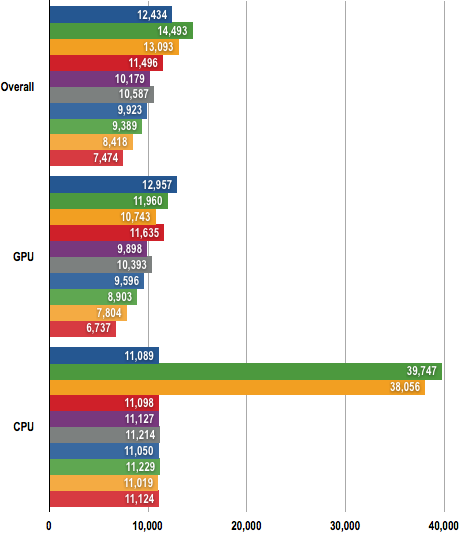 Longer bars are better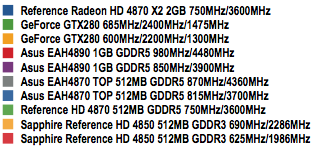 Installing the EAH4890 delivered intriguing results as the 3DMark Vantage scores for the 4890 were a tad slower than the overclocked 4870, which was exactly in line with the clock speeds. The interesting part is that the reference 4890 delivered a faster frame rate in Far Cry 2 than the overclocked 4870, which suggests that AMD's claims of unspecified enhancements in RV790 hold some water. The extra 512MB of memory may have helped the 4890 but we don't think this is the case.
Similar topics