A previously unseen Archos MP3 player has shown up for sale online.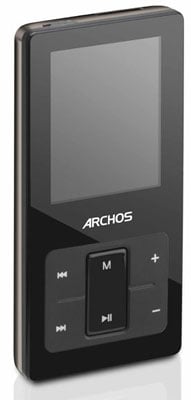 The Archos 2 MP3 player
Called simply "2", Amazon's US webpage states that the 81 x 40 x 9mm tunester has 8GB of on-board storage and a memory card slot for Micro SDs. A 16GB model's also listed, but over at Amazon Germany.
Able to cope with WMA and MP3 audio, JPEG picture and WMV video formats equally well, the 50g Archos 2 has a 1.8in, 128 x 160 screen. The player's UI is described as "animated", "intuitive" and "user-friendly".
Battery life extends to 12 hours of audio playback and four hours during video use. The built-in microphone also lets you use the player for short audio transcripts.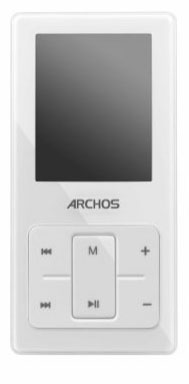 ...also available in white
The Archos 2 can be bought in black or white bodies and costs $60 (£40/€44) for the 8GB model - from Amazon US - and €68 (£61/$92) for the 16GB model - from Amazon Germany. ®
Sponsored: How to simplify data protection on Amazon Web Services