Nintendo's MotionPlus controller add-on could be launched in selected parts of Europe within three months, if a retailer's leaked product roadmap is to be believed.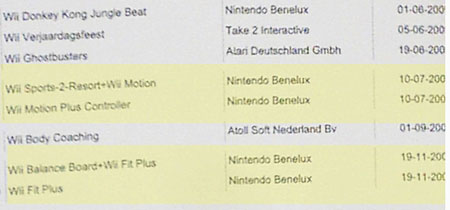 An Amsterdam retailer's Wii MotionPlus roadmap
Image courtesy of GoNintendo
A reader of blog GoNintendo recently snapped a picture of what's claimed to be a product roadmap of Nintendo goodies at his local gaming store in Amsterdam. The list states that "Wii Motion Plus Controller" will be made available by "Nintendo Benelux" on 10 July.
Nintendo's never specified a European launch date for MotionPlus and, earlier this year, it shrugged of criticism that development of the add-on was behind schedule by reminding gamers of just that point. ®