LogoWatch Holistic brand reconceptualisation has come to Symbian, or more accurately The Symbian Foundation, as the administrative rump of the British mobile software company is now known. Symbian still licenses Symbian OS, but since it has no engineers (1,000-odd development staff have joined new owner Nokia), Symbian was in need of a new look. Cue the joss sticks and the whalesong.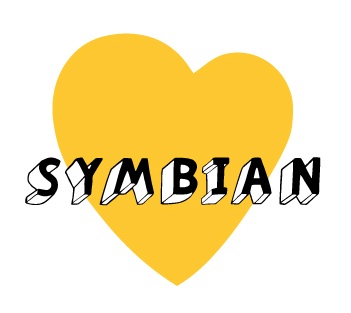 As the Foundation's Annabel Cooke explains:
It is a brand that's human and playful and friendly, where you feel the human hand. A brand that enables you to discover unlimited creative possibilities, that wants to share and talk. A brand that's fun, that isn't fixed, but free to constantly evolve. A brand that's owned by all the people that create and build with Symbian. A brand that celebrates new ideas and creativity in all forms. A brand that's truly alive and refreshingly different, because it is! A brand that's human to the core and that underneath beats a human heart.
Unusually, instead of employing an expensive Soho design agency, the Symbian Foundation simply raided an art therapy class for children with learning difficulties after the kids had gone home.
It's tough on the children - but it's cheap and effective, as you can see from the doodles: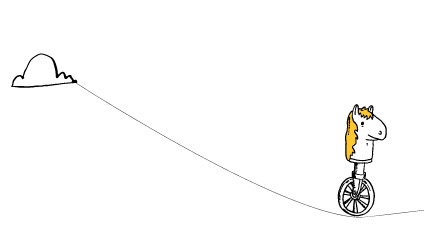 And...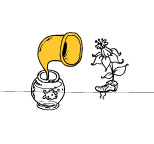 Which look even more impressive blown sky high: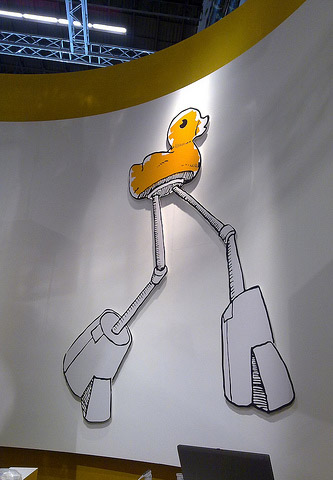 Splendid stuff - Apple and RIM, look out.
(Since it's all about "sharing", and the open exchange of ideas - feel free to send in your own, adding holistic explanations where necessary. The best one will win a packet of crayons.) ®