Those of you who've been wondering why US prez Barack Obama has not yet solved world poverty and hunger, halted global warming and given a lovely puppy to each and every child on Earth will be relieved to learn he's still on the case, but has just been a bit tied up of late on intergalactic business: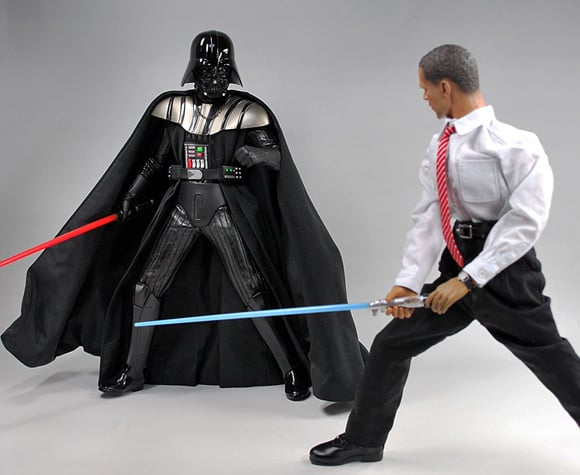 We kid you not. Ladies and gentlemen, look on in shock and awe at the mighty Japanese Barack Obama action figure (dreadful but entertaining English translation here).
Not a fan of Star Wars? No matter, because Obama is also available in exciting Samurai and James Bond versions, the better to dispense tough justice to those who threaten the American Way of Life™.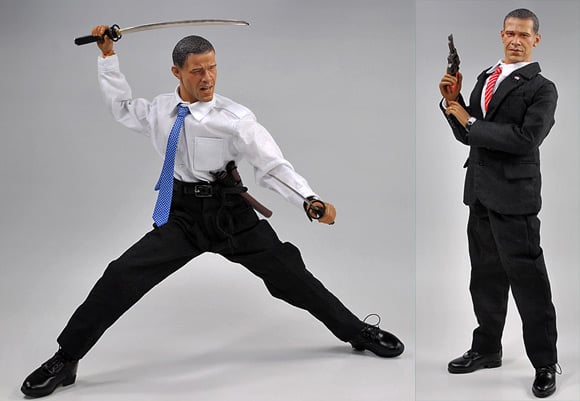 Well, we reckon Vladimir Putin won't take this provocation lying down. Look out for a "Vlad the Impaler" action figure forthwith, depicting the Russian hardman stripped to the waist and wrestling Arnold Schwarzenegger's Terminator. ®
Bootnote
Arigatou gozaimasu to Steve Fenton for the tip-off.