Having the biggest screen with the best resolution may be all the rage, but if your eyes hurt to look at it, what's that point? So LG has launched a monitor said to offer a more comfortable viewing experience.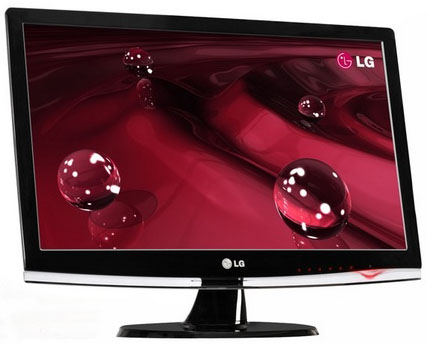 LG's W53: eye-caring monitor
The W53's Auto Brightness feature allows the screen to automatically optimise its brightness and other picture settings according to the surrounding ambient light and on-screen content.
It's worth noting that the light levels are determined by the International Commission on Illumination – a body responsible for the co-ordination of lighting-related technical standards, including the Unified Glare Rating.
There's a "unified" rating system for glare? Apparently, so.
The W5's smart lighting feature, LG claimed, allows the screen to use significantly lower amounts of power. LG neglected to state exactly how much juice you'll save.
A Cinema Mode for watching online videos blacks out everything on-screen - except for the video clip, of course – so that your focus is only drawn to the video and not to, say, instant messages or annoying adverts.
A timer tracks how long you've been sat in front of the screen, reminding you to take a break at predetermined intervals.
LG hasn't forgotten about style and has ensured that the monitor's buttons only light-up when you're nearby – thanks to a proximity sensor – to give the screen "a sleeker, cleaner look".
The LG W53 monitor series will be available in screen sizes ranging from 18.5in to 27in, with sets larger than 21.5in sporting a 1920 x 1080p resolution. Prices haven't been disclosed. ®