Review Apple's recent re-design of its iPod Shuffle wasn't exactly greeted with universal enthusiasm. Now Sony has come at the idea of a screenless music player from a wholly different direction and decided to build the player directly into the earphones – or vice versa, depending on how you look at things. Sounds clever, but does it work?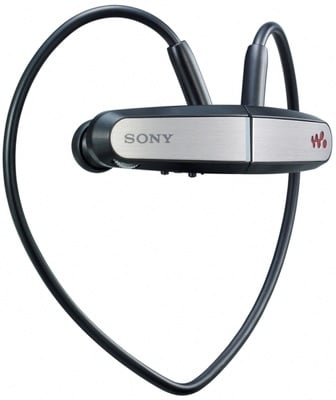 Sony's Walkman W202: the two halves connect magnetically
As you can see from the pictures, the W202's trick feature is the way its two halves fit together to keep things neat and tidy when not in use. The two sections don't actually clip together but rather use a magnet to stay joined - cute. To prevent them coming adrift in your pocket or bag – thus potentially switching the player on and draining the battery – Sony supplies a plastic clip that the two joined parts slot into. The clip also apparently prevents the magnet from zapping any nearby credit cards.
We aren't exactly convinced of the science behind this idea that plastic can shield things from magnetism but we weren't about to risk our Visa card in the quest for empirical proof.
Sony also provides a deskstand with a USB cable that the W202 can be slotted onto to keep it out of harm's way while connected to a PC. Thankfully, the connection between the player and the dock is a standard mini USB port so you can also use a regular cable when travelling.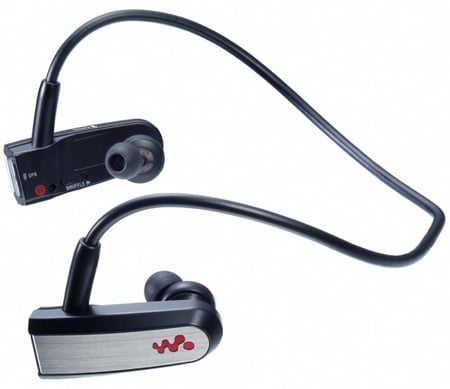 The player in the 'phones - or the 'phones in the player?
Controls are kept to a minimum. Built into the right-hand earpiece is a volume rocker and a jog wheel that doubles up as a power switch and play/pause/skip control. To turn the player on, simply separate the two halves and push the jog wheel in. To switch it off, join the two earpieces back together again.