Whether or not you agree that videogames are a healthy pastime, you can now become the next Stallone or Schwarzenegger by simply switching on your Wii.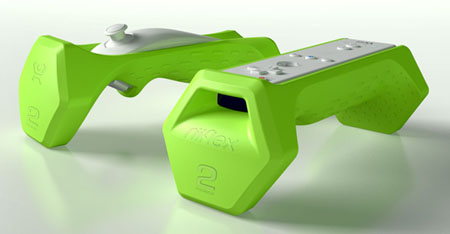 Riiflex dumbbells beef you up and keep you entertained, apparently
Register Hardware recently brought you news of a set of prototype dumbbells into which the Wii's Nunchuck and Remote slotted, with the aim of making lifting weights a more pleasurable pastime.
Now the firm behind the Riiflex weights has finalised the design and made two differently weighted sets available for order online.
The green dumbbells each weigh in at 2lbs, but the blue dumbbells are each a meatier 4lbs. The Wii controller's aren't included.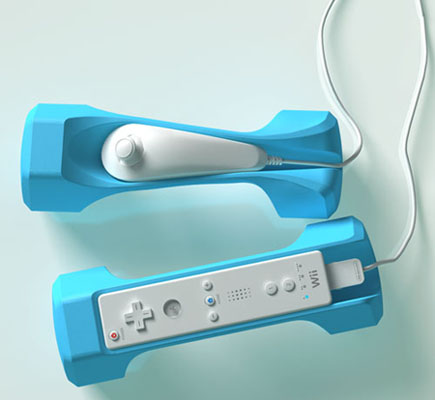 Two different weights are available
Each dumbbell has an "ergonomic" grip and, by adding weight to your Wii workout, will help make you "Wii Fitter", the manufacturer claimed.
Both sets can be ordered online now for delivery this summer. The green weights cost $35 (£24/€26) - the blue set is priced at $40 (£27/€30). ®