The W205 is Sony Ericsson's latest music mobile, but - given the amount of space the firm's dedicated to explaining the handset's musical features - you'd be forgiven for thinking you were being sold an iPod.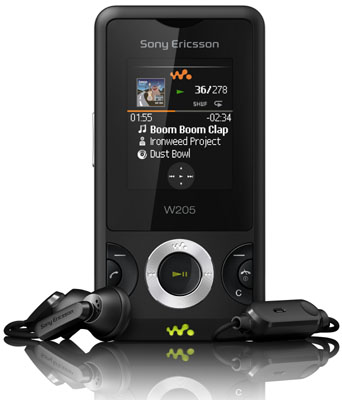 Sony Ericsson's Walkman 205: basic
Being the latest in a long line of Walkman phones, the W205 is targeted at anyone who's more concerned about a phone's musical features than, say, its ability to get online or take pictures.
As such, the handset features an FM radio, supports MP3 and AAC audio files, and can display song names on the 1.8in display. It includes SE's established Track ID technology for spotting song titles from sound snippets.
Much like on an iPod, songs can be arranged into playlists, shuffled or looped. Tracks can be transferred over USB or Bluetooth, but are stored on Memory Stick Micro cards of up to 2GB.
Under the "Ambient Black" slider shell though, the W205 is just a basic handset.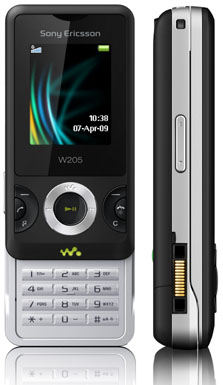 "Ambient Black" is your only body colour option
For example, its camera tops out at a measly 1.3Mp and you'll be forced to connect to the web over WAP. In terms of connectivity, the W205 supports dual-band GSM.
Sony Ericsson's W205 will be available during Q3, but a price hasn't been given. ®