South Africa punts money into e-MPV maker
Boost for Joule
'Leccy Tech When South African wannabe e-car maker Optimal Energy unveiled its Joule five-door 'leccy hatchback at the 2008 Paris Motor Show, the general opinion was that while it looked and sounded fine, would anyone put hard cash on it ever going into production?
Well, yesterday Optimal announced that it plans to have pilot fleets of the Joule on the roads next year and go into full-scale production in 2012. The initial production target is for 50,000 vehicles per annum, with 10,000 slated for sale in South Africa and the rest to go abroad.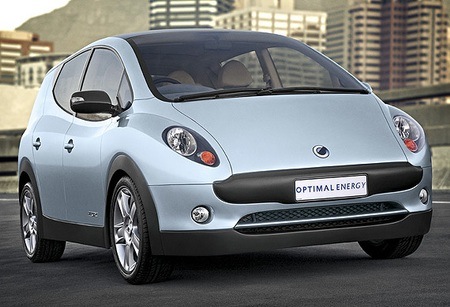 Optimal's Joule: full-scale production in three years
The announcement was triggered by Optimal securing a further round of development funding from the South African government.
Asked if the current global financial problems and decline in car sales made this a less-than-perfect time to launch a car company, Optimal Energy CEO Kobus Meiring said: "The timing of this investment and the planned 2012 start of volume production is ideal. Current market conditions are slowing down the traditional manufacturers' efforts while the market, especially for clean vehicles, is predicted to be in a strong upward swing from 2012 onwards."
He may have a point, but Optimal still needs to find a fair old pile of private cash to get the Joule on the road – 1.5 billion Rand (£112.5m/€123.8m/$167m), to be exact. So far the SA government has invested R155m (£11.6m/€12.8m/$17.2m) in the project.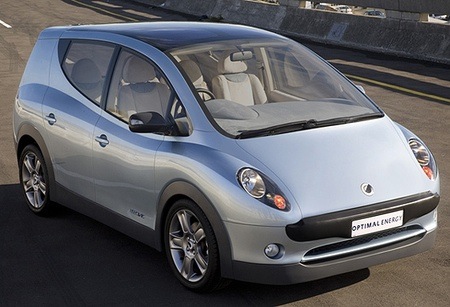 Ready in time for the recession's end?
Needless to say, precise technical details of the Joule are still thin on the ground, but uniquely it will apparently be available in either front-, rear- or four-wheel drive. The front-wheel drive version will be powered by a single electric motor mounted in the chassis while the rear- and four-wheel drive versions will use in-wheel electric motors.
Customers will also have the option of buying their Joule with either one or two lithium-ion battery cell modules, each capable of giving around 200km (125 miles) of range. According to Optimal, the Joule's top speed will be 135kph - just shy of 85mph – and it will be able to accelerate to 50kph (31mph) in 4.8 seconds and to 100kph (62mph) in 15 seconds.
Recharge time from a domestic 220V socket will take around seven hours per battery module.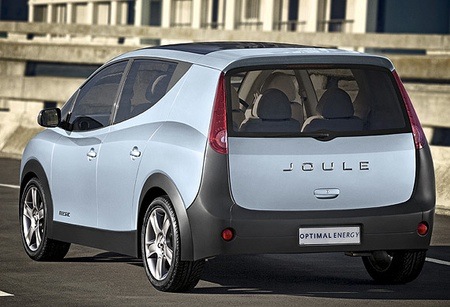 Goes 200km on a single charge, apparently
Optimal reckons the Joule will retail for around R200,000 (£15,000/ €16,500/$22,100) at today's prices which isn't bad for a six-seat MPV. Some sort of battery leasing scheme is also said to be in the works for South African buyers.
Incidentally, the Joule was styled by South African born Keith Helfet who, while working for Jaguar, penned the rather gorgeous F-Type concept. ®