GooTube unfurls Universal video player, website
'Vevo' la revolución
---
YouTube and Universal Media Group said today they've formed a pact to make their own separate music video website called "Vevo" featuring ad-funded UMG content.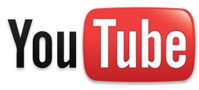 Under the deal, the Google-owned YouTube will handle the technology and infrastructure while UMG supplies the Lil Wayne and U2. Both companies will share advertising revenue. Vevo has been rumored since March, but now things are nice and official.
YouTube's arrangement with UMG — the biggest of the big four music labels — comes at a time when the site is more willing than ever to make concessions to professional content providers threatening to take their ball and go home.
YouTube is even making Vevo its own separate embedded video player to pump exclusive UMG content to Vevo.com and a new Vevo channel on YouTube.
It's become increasingly difficult for YouTube to negotiate and renew its licensing deals with record labels as each demands a bigger cut of ad revenue. That's a bit of a problem because the market for online video ads remains relatively small. UMG and YouTube hope that making a separate "premium" content site that's apart from YouTube's untamed crowd of user-generated videos will provide the professional sparkle needed to attract more advertisers.
The difficulty here is that Google is adding another layer of abstraction to YouTube content with a separate website and player. Are the majority of users clicking on music videos because they're used to YouTube or already surfing the site, or are UMG videos themselves attracting eyes?
Does the average person even know which label owns the soul of their favorite artist?
That question will be particularly relevant when the site launches later this year, as it will only be hosting content from UMG's admittedly extensive stable of artists. UMG said its trying to convince other record labels to sign onto Vevo but no one else has signed on yet.
Of course, the best way to attract content providers is having a big user base — but then there's that tricky chicken and egg deal of content attracting the users and users attracting the content.
We'll let UMG chief Doug Morris provide the bluster from its press release: "Vevo will bring the most compelling premium music video content and services to the world's single largest online video audience. We believe at lauch, Vevo will already have more traffic than any other music video site in the United States and in the world."
Presumably, Morris is counting on the YouTube traffic it already gets — and may continue to get assuming the Vevo player on YouTube.com doesn't add too many new hoops for users to jump through. But if that's the case, why add a separate player?
Record labels truly work in mysterious ways. YouTube, meanwhile, will bow to their fancies to keep them aboard.
From the YouTube blog:
We're hopeful that this partnership will set a positive example of how the digital and music industries can work together. Moreover, Vevo gives users a deeper, more immersive music experience. As part of the agreement, we've renewed and extended our deal with UMG to allow users to continue creating and watching videos containing UMG sound recordings and Universal Music Publishing Group's compositions in various territories around the world.
Negative examples would probably be the yanksploitation YouTube has been using for leverage in contract negotiations. Back in December, YouTube began pulling videos from Warner Music Group after royalty negotiations broke down. Later in March, YouTube pulled the same stunt with music videos served in the UK when it hit a wall with British royalty collectors.
UMG videos consistently lead YouTube's most popular video category, so obviously this is one baby the company isn't willing to shake. ®