This article is more than 1 year old
D-Link creates home network starter kit
Plug 'n' Play simplicity
If you think that creating a home network's an arduous task, then think again. Because D-Link's launched a home starter kit that's quite literally boasts plug and play simplicity.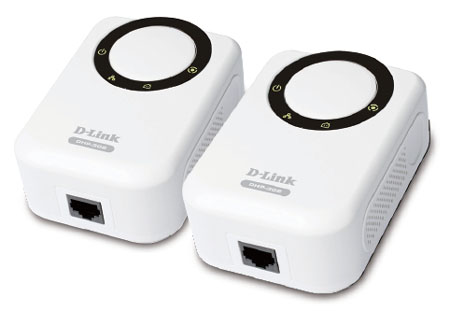 PowerLine wall plugs from D-Link's DHP-303 starter kit
The firm claimed its DHP-303 PowerLine HD Ethernet Adapter Starter Kit is the ideal way to connect computers, HD media players, games consoles, network attached storage and Internet content throughout your home.
Two PowerLine wall plugs are included in the kit, which take advantage of your home's existing electrical wiring to create or extend a network – effectively turning power outlets into a wall-to-wall network.
The kit supports a throughput of up to 200Mb/s, which D-Link claimed will deliver movie fans "smooth video streaming" and gamers "lag-free gaming" anywhere around the house.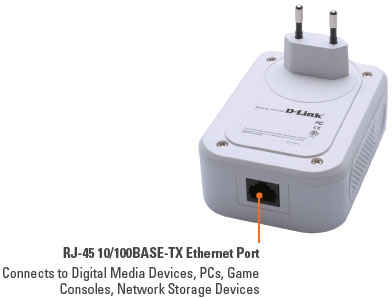 A maximum 200Mb/s throughput is supported
Connections are displayed on Vista's Network Map, but you'll also be able to check each wall plug's performance using the built-in LED. Connections are secured using the Triple Data Encryption Standard.
A power-saving mode also ensures that if no data transmission or reception occurs over a certain period then the kit automatically goes into sleep mode.
D-Link's DHP-303 PowerLine HD Ethernet Adapter Starter Kit is available now for $140 (£93/€105). ®