Sapphire Vapor-X HD 4850 vapour-cooled graphics card
The cooler that turns a Vindaloo into a Korma
---
Our temperature figures relate to the GPU as reported by the Catalyst drivers but we verified them by measuring the temperature of the back of the graphics card and the cooling package with an infra-red gizmo. The reference HD 4850 operates at 60°C but the Vapor-X runs at a chilly 35°C.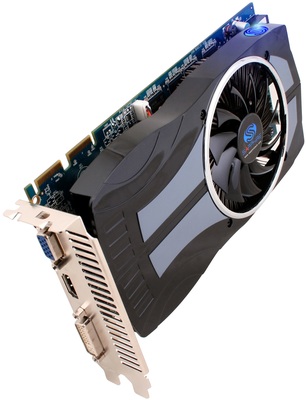 One VGA, one DVI, one HDMI, no adaptors
So how much will Sapphire rush you for Vapor-X? You can buy a reference 512MB HD 4850 for £110, the Dual Slot model costs £124 or you can have a Toxic for £143.
So we were staggered to see that the Vapor-X has gone on sale at £128 which makes it something of a bargain.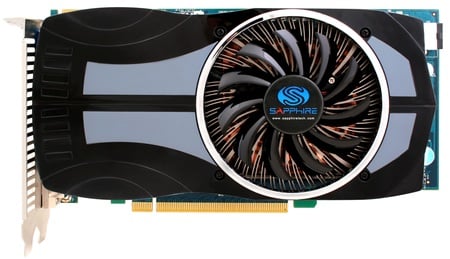 Bloody brilliant cooler
We have a single note of caution which is that the choice of ports and connectors on the Vapor-X is a little odd: one VGA, one DVI and an HDMI. There are no adaptors in the package so if you want to run a pair of TFTs we're not quite sure what you should do. But if you want to become more environmentally responsible and still play the latest games, it's hard to see where else you can turn.
Verdict
Vapour-X is bloody brilliant and transforms your Vindaloo HD 4850 into a mild Korma. ®
More Graphics Card Reviews...
| | | | |
| --- | --- | --- | --- |
| AMD ATI Radeon HD 4890 | HIS HD 4870 IceQ 4+ Turbo | Gigabyte passively cooled Radeon 4850 | Asus ENGTX285 TOP |

Sapphire Vapor-X HD 4850 vapour-cooled graphics card
An interesting graphics cooler? Well, yes, as Sapphires tames AMD's HD 4850 with its new Vapor-X system.