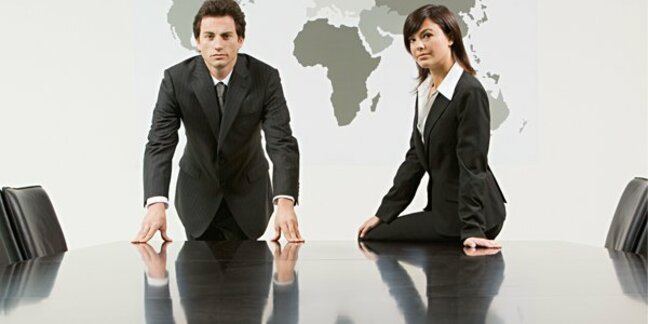 Chip maker designer and marketeer Advanced Micro Devices has been forced to sit through all the glowing news about rival Intel's "Nehalem EP" Xeon 5500 chips for the past three weeks, and now that the news has died down a bit, the company will today announce that it has cranked the clocks on its "Shanghai" quad-core Opteron processors while at the same time re-introducing ultra-low voltage and energy efficient parts that can take the fight to Intel.
Today is also the sixth anniversary of the launch of the Opteron processor, a chip that put AMD on the map in the data center and which put Intel on the mat for two years until it got its act together and designed energy-efficient and yet powerful processors. The Nehalem EPs are, in fact, the closest thing to an Opteron that Intel has put in the field, and it is no coincidence that the design approaches pioneered by AMD with the Opteron were ultimately - if somewhat begrudgingly - adopted by Intel so it could compete in the x64 chip space.
First, the clock cranks on the existing Shanghai chips. There are twelve new Shanghai chips: six Opteron 2300 chips for two-socket servers and six Opteron 8300 chips for four-socket and larger servers. The top-end Opteron Special Edition (SE) chip, which runs at 105 watts, has been boosted to 3.1 GHz, up from 2.8 GHz after a speed boost back in late January and the original launch back in November 2008, when the fastest Shanghai topped out at 2.7 GHz - well short of the expected 3 GHz many had expected given the 45 nanometer process shrink AMD had done with the Shanghai chips compared to the 65 nanometer process used in the earlier "Barcelona" quad-core Opterons.
There has been no process change to get slowly increasing clock speeds, just process refinements and bin sorting. In addition to that faster Opteron SE part, the top-end standard Opterons, which run at 75 watts, has been increased from 2.7 GHz to 2.9 GHz, and the Opteron Highly Efficient (HE) parts - which run at a lower voltage and therefore burn less juice and emit less heat (55 watts, in fact) - now have a maximum clock speed of 2.5 GHz, up from 2.3 GHz in January.
As part of today's 6th Opteron birthday celebration, AMD is also bringing back to life the so-called Opteron Extremely Efficient parts, which run at even lower voltage than the HE parts and therefore run at 40 watts at 2.1 GHz and 2.3 GHz clock speeds. The Opteron HE and EE parts came to market almost a year after the initial Opterons were launched in April 2003, and while the HE parts have stayed in the main Opteron product line, the EE parts were relegated to an embedded division during the dual-core Opteron generation, rarely to be heard from again.
Given all the talk about green IT and energy conservation, this seemed pretty stupid. But to be fair, AMD was charging too much of a premium for low and ultra low voltage parts at first, which meant only customers with really tight thermals and energy budgets in their data centers would be able to afford to indulge in Opteron EE parts, even if they did pay for themselves in juice savings over a three-year life of a server. By the way, the new Shanghai EE chips are only available for two-socket servers right now.
"We're finally back to the point where people are asking for the lowest power consumption for performance we can offer," explains Steve Demski, product manager for AMD's Opteron line. That's why the Opteron EE parts are being resurrected. However, says Demski, they will not be available for purchase through normal retail channels and are being manufactured on a build-to-order basis for server partners who are probably going to use them in their hyperscale and cloud computing deals.
Here's how the volts and amps play out on the Shanghai standard, HE, and EE parts. The top-end Opteron 2389 runs at 2.9 GHz and has a minimum voltage of 1.15 volts and a maximum voltage of 1.325 volts. Maximum amps is 73.5. The top-bin Opteron 2381 HE part runs at 2.5 GHz and has the same min and max volts as the standard part, but only burns 51.2 amps. (Thus, the HE is really just a bin sort to get parts that run at lower amps). The faster 2.3 GHz Shanghai EE part runs at 2.3 GHz and has a voltage range of between 1.05 and 1.1 volts and has a max of 39.4 amps. The lower voltage as well as bin sorting brings the watts way down.
Here's the rundown on the new Shanghai Opterons, including their model number, their clock speeds, their wattages, and their single-unit prices for customers who buy 1,000-unit trays:
2373 EE, 40 watts, 2.1 GHz, $377
2377 EE, 40 watts, 2.3 GHz, $698
2379 HE, 55 watts, 2.4 GHz, $450
8379 HE, 55 watts, 2.4 GHz, $1,165
2381 HE, 55 watts, 2.5 GHz, $575
8381 HE, 55 watts, 2.5 GHz,$1,514
2387 standard, 75 watts, 2.8 GHz, $873
8387 standard, 75 watts, 2.8 GHz, $2,149
2389 standard, 75 watts, 2.9 GHz, $989
8389 standard, 75 watts, 2.9 GHz, $2,649
2393 SE, 105 watts, 3.1 GHz, $1,165
8393 SE, 105 watts, 3.1 GHz, $2,649
Demski says that unlike Intel's Nehalem EPs, the HE and EE parts don't make compromises on features, such as interconnect bandwidth, to make the watts go down. While AMD does not have a Turbo Boost mode or HyperThreading for the Shanghais, the lowest-wattage Nehalem parts have Turbo Boost and HyperThreading taken away. The HE and EE parts are full-blown Opterons, and clock for clock, they will give the same performance as standard Shanghai parts. ®
Sponsored: Webcast: Ransomware has gone nuclear