This article is more than 1 year old
Server platforms and operating systems: Reg readers speak
Virtualisation more important than Platform?
Reg Barometer This is one of a series of articles which draws on online research conducted in partnership with The Register in October 2008. Some 1,125 people, from organisations large and small based in the UK, United States and many other countries took the time to let us know how IT systems are being used in their businesses. Thanks to all of you who took part.
Here we summarise developments associated with server systems, their associated operating systems and the continuing adoption of server virtualisation solutions.
Are servers still being acquired?
The chart below highlights that (as of October 2008) the use and deployment of server platforms account for significant project initiatives in a large number of organisations. The figure specifically identifies "General infrastructure optimisation" to be an area where effort continues to be expended, with "server virtualisation" following closely behind. Both of these areas have a physical server impact.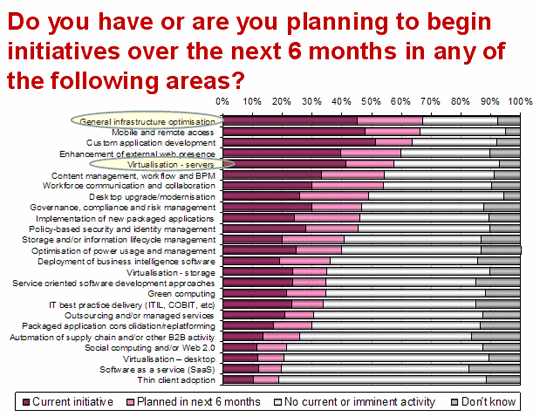 Figure 1: A number of current initiatives are likely to have an impact on server usage
Also noteworthy: "Virtualisation – Desktop" is creeping into the picture, with somewhere north of ten per cent of respondents reporting initiatives underway as of last October. Over one in five expect to have something happening by the end of April this year. A first glance might not directly associate such work with any server impact, but a closer study clearly reveals that virtualisation of desktop workloads, irrespective of the solution set deployed, requires new services to be hosted in the back end server infrastructure.
It should be recognised that while there are differences in absolute numbers for large enterprises, mid-sized organisations and small businesses, the scales are not that dissimilar. In essence a lot of work is being undertaken on server systems in every size of business and in all sectors.
Server Platforms
So, who are the server winners and losers? First, we look at the position of Industry standard servers as perceived in businesses today.
Industry Standard Servers
The slides below speak from themselves at a high level – abundantly clear in the area of platform selection is that so called "Industry Standard Servers", i.e. those based around x86 chipsets from Intel and AMD – command the highest levels of commitment, according to respondents. A little digging makes for some interesting discussion as we consider differences of scale and which platforms are beginning to be perceived more as "legacy".
In particular it is noticeable that the Blade and Rack versions of x86 servers are considered by nearly four out of five survey respondents as either being platforms for committed use or ones that are becoming important. Very few seeing them as legacy systems. Indeed, only "commodity" x86 systems have more than 20 per cent recognition among large enterprise respondents as being legacy x86 platforms.
Looking across organisations of different sizes, there are very few differences of perception for the x86 platform from large enterprise down to SMBs.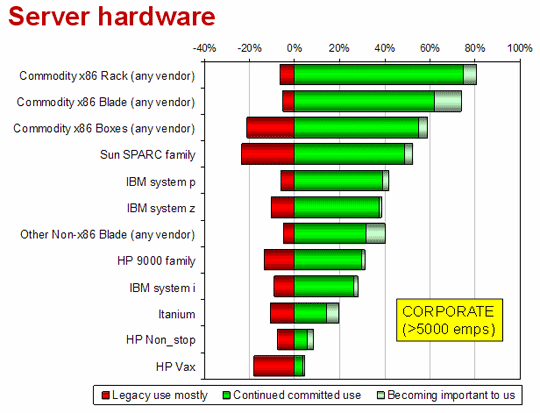 Figure 2: Significant investment continues to be made in industry standard servers
It is equally clear that industry standard x86 servers are well established as a major platform for server workloads, a situation that is only likely to be strengthened by the growing adoption of virtualisation solutions to delivery better server resource utilisation, and hence cost benefits, in mainstream IT service delivery. We shall now take a look at UNIX servers, the traditional workhorses of enterprise application delivery.