Canon PowerShot SX200 IS compact camera
Compact-plus?
---
Sample Shots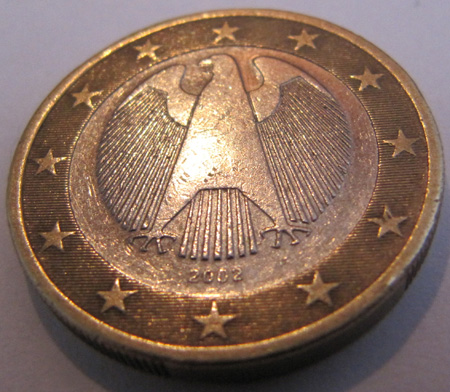 Click for full-size image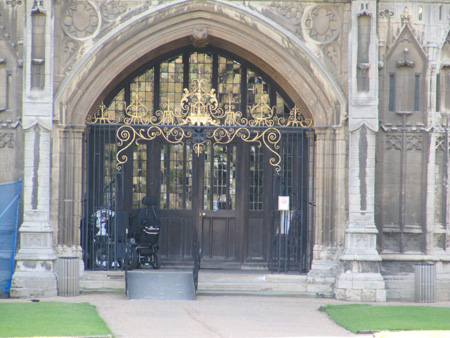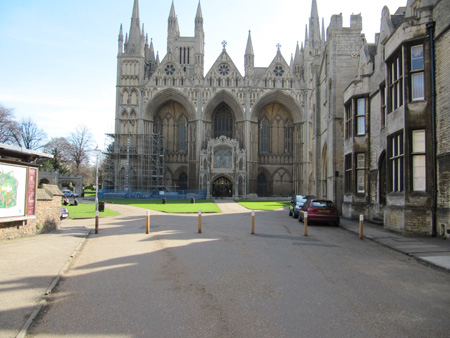 Telephoto (top) and wide angle
The PowerShot SX200 IS comes with a very versatile 12x zoom in the form of a 5-60mm f/3.4-f/5.3 lens. This is equivalent to a 28-336mm lens on a 35mm camera, making the camera ideal for both wide and extreme telephoto shooting. In the wide angle shot, look at the small white dot in the right-hand side of the cathedral entrance, and now look how the telephoto shot reveals it to be a no smoking sign.
A 12x optical zoom is useful, but there is the danger of camera shake, and even more so, if like the PowerShot SX200 IS, there's no optical viewfinder. We took these shots at the extreme end of the telephoto setting that is, 60mm, which is equivalent to 336mm on a 35mm camera. We hand-held the camera, leaning against a shed for extra support, and fired off these shots using a slow shutter speed of 1/10sec and a low ISO speed (80). As you can see, the image stabilisation system worked a treat in keeping things sharp.