Yes! It's the iPhone USB Missile Launcher app!
Position and fire sponge rockets, using your iPhone
---
Firing small sponge rockets at passing colleagues is all well and good, but if they spot you reaching for the firing button before you've deployed a projectile then the jig's up. But not anymore, because an iPhone-based firing controller's been designed.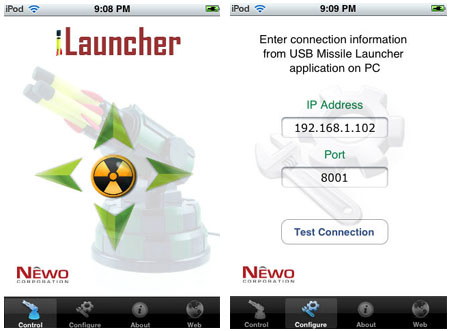 iLauncher's green icons help move the USB Missile Launcher into position
The iLauncher application means you can pretend to be using your iPhone to reply to emails, when actually you're using the phone to plan the angle and altitude of your impending airborne projectile barrage.
Designed for use with the famous USB Missile Launcher, the iLauncher app features touchscreen icons for moving the missile base in all directions, such as up and to the left a bit, before wirelessly launching rockets from the comfort of your iPhone.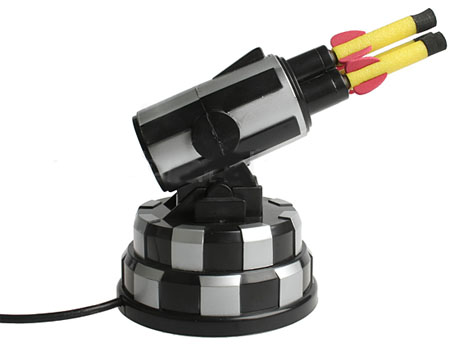 Pummel pals from your iPhone
The app – which can also be used on the iPod Touch - works in conjunction with a Windows-based app that detects the IP address of the PC attached to the USB Missile Launcher.
You can download the iLauncher app now from Apple's App Store, priced at $3. The USB Missile Launcher is available online from TechToys for $30 (£20/€23). ®