Infosec opens in new venue
Dolly birds and cybercrime
---
Infosec: Infosec, the annual IT security trade show, kicked off in a new venue on Tuesday with 310 firms competing for attention and security spending.
The conference has moved from Olympia, its location for over a decade, to Earls Court. The new venue should at least allow easier access than Olympia, although problems on the Piccadilly line are causing trouble for some showgoers.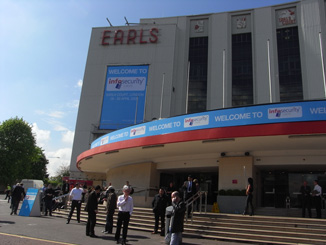 New digs for Infosec
This year, Infosec follows directly after the RSA Conference in San Francisco and Black Hat Europe for the first time. Infosec has always traditionally been a place to do deals rather than present new research, but the trend might be even more pronounced from this point onwards.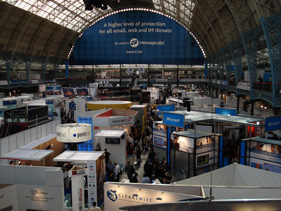 Show numbers seem to be holding up, despite the economic downturn. Exhibitor numbers are also about the same as last year. El Reg is running a stand at the show this year, for the first time.
Early themes of the show seem to be the security perils of social networking, mobile security, cloud computing and cybercrime.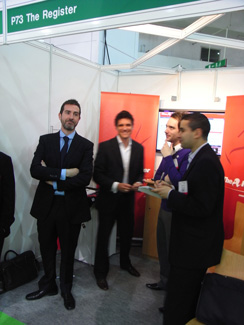 Former Home Secretary David Blunkett spoke of the security threats facing the London 2012 Olympics in the first presentation of the morning. Representatives of the newly established Police Central e-Crime Unit are due to appear later on Tuesday, with reps from SOCA scheduled for Wednesday. ®