This article is more than 1 year old
Geek makes mobile fire-fighting robot
End of the line for the Fire Brigade?
WowWee's Rovio Mobile webcam's fine if you only want to know that a fire's started at home while you're away. But one modder's gone the extra mile by updating the home security droid with a fire extinguisher.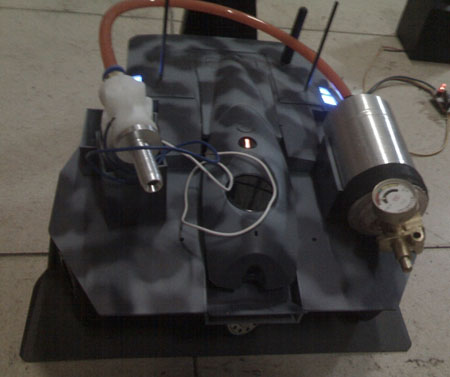 The modified Rovio recognises and extinguishes flames
The modder, known as Colt 45, has essentially strapped a Halon 1211 – a fire suppression agent – cylinder and nozzle onto a Rovio and written some software allowing its webcam eye to seek out and destroy fires.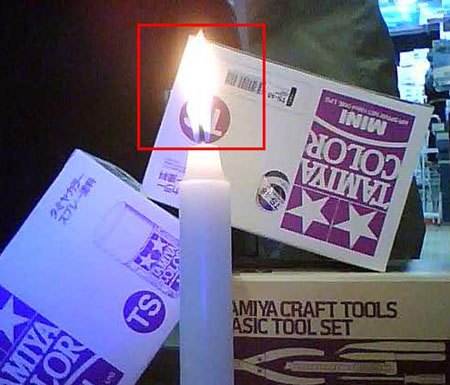 Candles won't be a problem, but upstairs fires might
A mixture of Visual C# and machine-learning algorithm AdaBoost were then used to help Rovio recognise flames, presumably at which point it then sprays the Halon 1211 towards the flames.
So, if someone breaks into Colt 45's house and lights a candle, then the modified Rovio's got him covered. ®
WowWee Rovio Review