Seagate intros Replica slimline backup box
Time Capsule, with wires
---
Data backups can be a painful process, so Seagate's designed a storage gadget that'll backup everything from your photos and emails to your browser's bookmarks in, it claims, just three easy steps.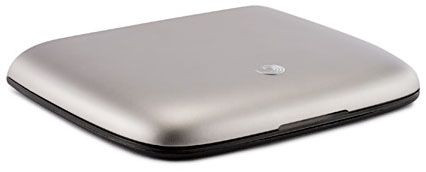 Seagate's Replica: just three steps to backup heaven
Replica only requires you to hook its USB 2.0 cable into your PC and accept the software licence's terms before an entire backup of your PC can be performed.
It then stores copies of all your files in the same structure that they're organised in on your PC, so finding those all-important pictures should be pretty simple if your hard drive goes tits up. Just drag and drop your chosen selection to get them back onto your PC's HDD or SSD.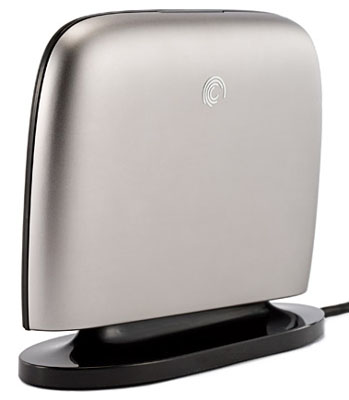 The vertical stand only comes with the multi-backup option
The firm's designed two Replica models: a 250GB unit for single PC backups and a 500GB unit for multiple PCs. Both spin at 5400rpm and measure roughly 142 x 101 x 18mm, but only Windows XP or Vista users need apply.

USB 2.0 connection and 5400rpm spin speed
Seagate said Replica will be available next month, priced at $200 (£137/€151) for the multiple unit and $130 (£89/€98) for the single-PC model. UK dates or prices haven't been discovered. ®
NAS Reviews
Apple Time Capsule
Iomega Home Media Network
Western Digital My Book World Edition 1TB
Cisco Linksys Media Hub 500GB