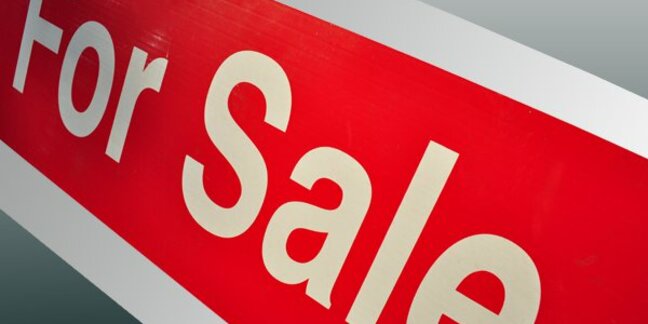 Emulex has announced figures showing a fall in third quarter earnings and a loss, emphasising its weak position facing the Broadcom bid.
In its third fiscal 2009 quarter (Q3 fy09) Emulex revenues were $78.6m, 39 per cent less than the equivalent a year ago of $127.8m, and 28 per cent down sequentially. It announced a net loss of $5.96m (-$0.07/share) compared to Q3 fy08's net profit of $15.5m ($0.19/share).
Emulex' reliance on OEMs increased with 86 per cent of revenues coming from that source, compared to 78 per cent a year ago. It expects to also make a loss in the next quarter, giving guidance of $73m to $80m revenues and a net loss of $0.01 to -$0.05 a share.
Jim McCluney, Emulex president and CEO, said Emulex had battened down the hatches to ride out the recessionary storm: "I'm very pleased with our overall execution during the March quarter. In addition to meeting our revenue and earnings targets, our focus on controllable expenses and maintaining a strong balance sheet resulted in lower inventories, lower accounts receivables and an increase in our cash balances by over $17 million during the quarter."
However, the business environment for Emulex has pressures other than the recession. The rise in SAS as an alternative to Fibre Channel for high-speed disks is reducing the need for Fibre Channel HBAs, which impacts that part of Emulex' business. Also Emulex has said that an OEM for its InSpeed array switching technology - thought to be HP, which has just refreshed mid-range EVA products - is bringing a supply contract to an end.
Against that, Emulex has announced its HBAs support the new EVA 6400 and 8400 arrays. Also, its HBAs and FCoE CNAs are fully supported in Microsoft's System Center suite of products.
As ever in earnings releases, Emulex mentioned its product highlights, including this point: "Our Universal Converged Network Adapter (UCNA), unlike the competition, is based on ... 10Gb/s Ethernet technology, supports multiple protocols including TCP/IP, iSCSI, and FCoE, and leverages our ... Fibre Channel stack. Our new 10Gb/s Ethernet adapter solutions include 10Gb/s NICs and iSCSI adapters which expand our addressable markets beyond storage networking and into to the high volume local area network (LAN) market."
According to Stifel Nicalaus analyst Aaron Rakers, Emulex says it has 16 current design engagements with tier-1 OEMs for its Ethernet products: the CNAs, 10GbE NICs and iSCSI adapters. It has realised five design wins with first tier OEMs for its 10GbitE NICs, three for its 10GbE iSCSI CNAs, and four for its 10GbE FCoE CNAs. This must be very attractive to Broadcom.
McCluney said that Emulex recognised early on that success in supplying the converged data centre meant Emulex had to be willing to create a new business model, and seek the right technology partners to create long term value. A 10GbitE technology capability was crucial to this. Where has it come from?
Rakers reckons it comes from privately-held ServerEngines, a stealth-mode silicon chip developer, reckoning Emulex has a joint-development agreement for 10GbitE silicon and firmware with the firm.
ServerEngines provides 10GbitE converged network controllers and adapters for I/O virtualisation in data centres and controllers for remote server management. It describes itself thus: "ServerEngines is very much a restart of ServerWorks; a maker of Intel-based server chipsets that was started in the mid-1990's and was subsequently sold to Broadcom in 2001. In 2003, ServerWorks CEO Raju Vegesna, left Broadcom... In early 2004, Raju and the other two founders of ServerWorks, Sujith Arramreddy, CTO, and Sai Gadiraju, VP of Engineering, founded ServerEngines and funded the company themselves. The goal was to leverage industry trends of network storage fabric convergence, virtualisation, and server and client feature integration as semiconductor line widths continue to shrink."
Broadcom, of course, is now bidding to takeover Emulex. Executives at Emulex are saying nothing about that bid at present, refusing to take questions about it in an earnings announcement conference call.
A problem is that Emulex investors are looking at a Broadcom boost to share values which Emulex would be hard pressed to achieve on its own. It is expected that Broadcom might raise its bid to encourage Emulex shareholders to accept its offer and exert unstoppable pressure on the management and 8-man board.
Broadcom is also going to court to have Emulex' poison pill defence against a takeover nullified. If that succeeds it is hard to see how the board and management could persuade shareholders to reject a well-priced bid. After all, they as much as everyone else understand that in a world of data centre convergence, converged suppliers have a stronger chance of success than a niche player, which is what Emulex currently is. ®
Sponsored: Webcast: Simplify data protection on AWS