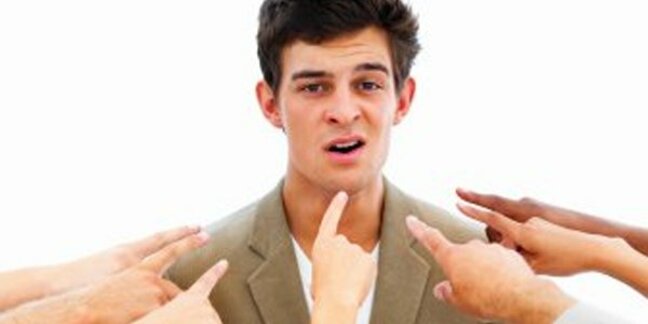 SAP's given customers more time to swallow its unpopular enterprise support price increases, while promising to cap what you pay for a five-year period.
The world's largest provider of business software has given users until 2015 to sign up to its new Enterprise Support program, going beyond the originally planned 2012 cut off. Announced last summer, Enterprise Support was due to start in January with a three-year roll-out.
Furthermore, a planned increase in costs of support for contracts signed between 2010 and 2015 will be capped, the company has said. It promised no contract would go up by more than 3.1 per cent a year. The overall price of a support contact will remain at 22 per cent of the maintenance base, but this 22 per cent figure will also be capped until 2015. Support currently runs at 17 per cent of maintenance base for a "typical" user.
SAP announced the changes as it said an agreement has finally been reached with SAP customers on a set of metrics designed to measure the quality of SAP's new enterprise support.
These Key Performance Indicators (KPIs) had been the subject of a public disagreement between SAP customer representatives and SAP and had been promised for early April.
The SAP User Group Executive Network (SUGEN) and SAP said Wednesday they have finally agreed that KPIs will measure business continuity, business process improvement, protection of investment, and total cost of operations.
SAP said it would postpone planned increases in support prices until targeted improvements measured by the index have been met. Pricing on the new Enterprise Support program was set to begin in January this year.
SAP said the extensions and price caps demonstrate its "clear commitment and responsiveness to its customers and the challenging global economic conditions they must navigate today".
The Enterprise Support agreement is both symbolic of, and rooted in, changes at SAP that have unsettled customers.
One SAP partner, who wished to remain anonymous, told The Reg relations between SAP and its long running customers reached a low point over the new Enterprise Support.
"The climate in this audience had never been as bad as last year. Customers were completely upset because of the increased cost but also because of the way it was communicated by SAP," he said. "In the past, they had a very good relationship with the user group. This came more or less out of the blue," the partner told us."
Such changes are coming as veterans at the top of SAP regarded as technical are leaving the company, which customers feel is changing the company's culture for the worst. Léo Apotheker is due next month to become full-time chief executive - taking over from Henning Kagermann. Apotheker has been with SAP just six-years less than Kagermann, but Kagermann was on product development and management for some of SAP's early software.
"The German-speaking customers are getting concerned it will not be a German company any more, and will become more like Oracle. And they are becoming scared they will be treated not so well," the partner said.
"This special relationship might not be there any more [with the new management] because it's more managed like any international software enterprise, which is following more the American way - maximum profits and squeeze as much as possible from the customer base." ®
Sponsored: Webcast: Simplify data protection on AWS