This article is more than 1 year old
Nikon Coolpix P90 bridge camera
Super zoom, so-so pictures
To change the continuous shooting mode, you have to go on to a second menu screen. And all this assumes you are using the LCD screen and not the EVF. You can view the menu on the EVF, but the display is so tiny that it's much easier to change settings on the LCD screen. This means pressing the display mode button to switch to the LCD screen.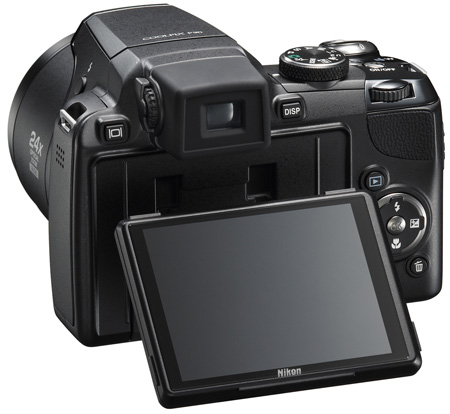 The LCD screen also highlighted shortcomings in the EVF
It's probably asking too much for a camera at this price point to offer eye-detection technology, but it would be nice if pressing the menu button automatically activated the LCD screen. And another oddity is the battery level icon, which only appears when the battery is low. What's that all about?
Likewise, performance was a mixed bag. The zoom lens is certainly flexible and you can take a good range of wide and telephoto shots. But we noticed a tendency for the P90 to over-expose shots, and this was exacerbated when using the extreme end of the telephoto. Indeed, some shots were horribly bleached out - see our telephoto sample shot. Yes, you can tweak exposure settings, and this camera offers oodles of manual control, but nevertheless, we were surprised at how poor some of the P90's images looked.
Tests revealed rather sluggish auto-focusing and signs of chromatic aberration on some shots. Yet, on the other hand, colours were vibrant, sharpness was impressive, and the continuous shooting modes were superb. We took a shot of a footballer running up to kick a ball and the results were outstanding.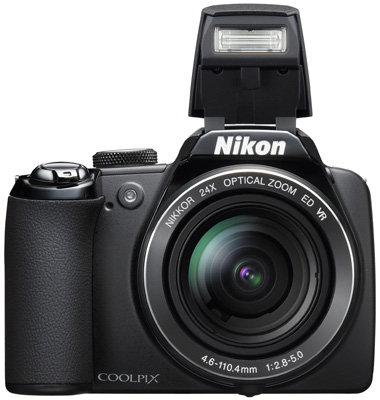 Good value, but flexibility has its compromises
The panoramic system produced good results too, although there is no in-camera stitching. Also, when shooting at the extreme end of the telephoto, the VR system does an excellent job in keeping things steady. Noise wasn't noticeable until ISO 400, but there's a big leap in noise level when you move up to ISO 800.
Verdict
When you think how much it would cost to buy a set of lenses that gave you as much versatility as the zoom offered by the P90, then the this camera offers very good value for money. The problem is that while there is much to like about the P90, there is also a lot to dislike, including a clunky user interface and some less than startling results. We think inside the P90 is a good superzoom camera struggling to get out, and if Nikon can address some of the issues we've raised, it will break free. ®
More Camera Reviews...
| | | | |
| --- | --- | --- | --- |
| Panasonic Lumix DMC-G1 | Canon PowerShot G10 | Olympus SP-570 UZ | Canon PowerShot SX110 IS |

Nikon Coolpix P90 bridge camera
A super- zoom camera with superb continuous shooting modes. Shame about the clunky user interface and inconsistent performance.