As well as swiping between the four menu screens, a press of the home button drops a swish 3D rotating cube into the middle of the screen. The cube shows each of the home screens on one of the faces and can be smoothly rotated by finger-stroking. Tap the face you want and it fills the screen.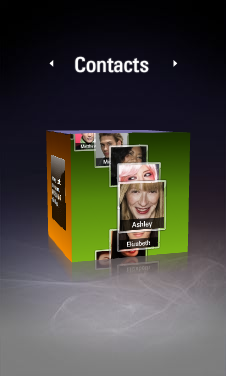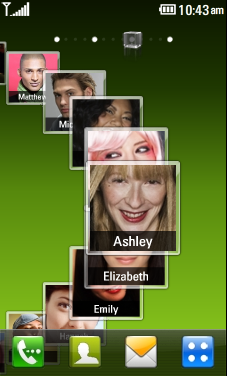 Access the main menus by spinning the cube - tap to go full-screen
While this is snazzy-looking, in reality it adds very little to the accessibility that swiping from home to home screen already offers.
The swiping and rotating reel actions on the multiple home screens are nicely implemented, however, and feel suitably responsive. Customising the respective home screens for contacts, widgets or shortcuts is straightforward too: pressing and holding active parts of the screen opens up options to add, delete or rearrange the display.
Up to 30 favourite contacts can be shown - with image thumbnails - on-screen. Nine large shortcut icons can be selected from an extensive list of feature options. You can place up to ten pre-loaded widgets - from calendar and radio to messaging and online weather forecasts - on to the Widget screen. Tapping these opens up these mini-functions, and similarly tapping a home screen contact brings up call, message and edit options.
LG offers plenty of ways of getting to features and applications. At the bottom of each home screen is a set of four icons buttons, delivering swift access to key features: dialling numperpad; contacts list; messaging options; and the main menu.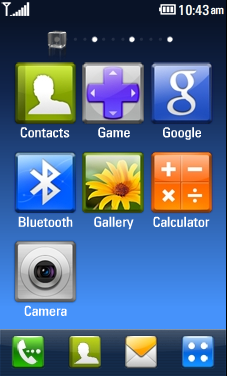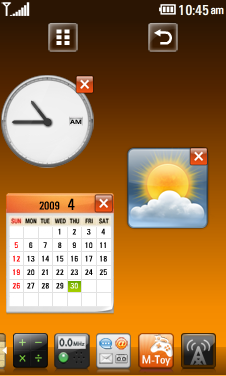 Add app shortcuts and Widgets
In addition, a quick tap on the status bar at the top of the screen reveals yet more fast-track tricks: a tappable menu to switch Bluetooth and Wi-Fi on or off, and change alarms, alerts and ringtone profiles.
Similar topics