Visually, the Arena is impressive too. Video looks immense on that WVGA display, with lovely definition and smooth playback. Video clips in full-screen mode look and sound terrific on this handset.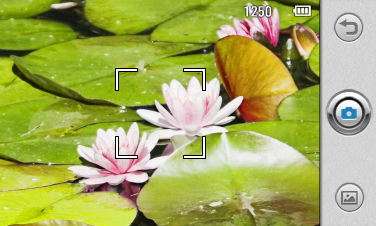 The camera's a pleasure to operate
DivX and Xvid video are among the variety of video codecs supported on the Arena, and DivX converter software is supplied on the LG PC Suite CD. You can output content to a TV, too, though LG doesn't supply a cable in the pack.
LG has added some slick UI touches with imaging. The main 5Mp camera, featuring Schneider-Kreuznach optics, is capable of taking some high quality shots. In good lighting conditions it can shoot crisp, sharp shots, with the two-step autofocus system ensuring tightly focused images. Close-up shots in macro mode can show outstanding detail for a phone. Colour is natural and bright.
In lower light, colours are more subdued, but it has respectably efficient auto metering for exposure and contrast. Low-light shooting is aided by an LED flash, which does a reasonable job of illumination for a non-xenon flash. You can edit shots easily using a touchscreen toolbox of effects.
The camera doesn't have all the bells and whistles of the 8Mp Renoir, but its viewfinder user interface is a pleasure to operate – user friendly, clear touch buttonry including a clever rotating virtual dial for flicking through settings options.
It fires up in around three seconds with a press of the camera button and shutter lag isn't too bad for a mobile. Face tracking adds to the autofocus choices, while the Arena's A-GPS technology lets you automatically geo-tag images.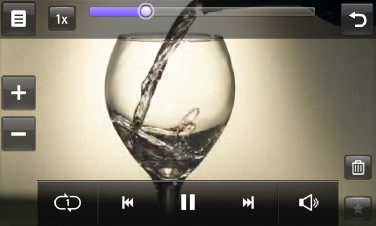 Video capture is a notch above the norm
Video capture capabilities are a notch above the mobile norm. It can shoot video at 720 x 480 at up to 30fps for decent quality footage or, if you want some fancy slow-mo playback, at 320 x 240 at 120fps. Playback is good for phone-recorded footage. Lower res clips can also be edited on the handset. Video calling is supported too - a secondary camera on the front does the business for the minority who enjoy face-to-face chatting.
Similar topics