Job openings are few and slim in Silicon Valley these days, but at least Google is hiring. Applicants are required to have at least 2 years experience eating grass with a four-chambered stomach.
Google said today it has enlisted a small army of hungry, hungry goats to help manicure the expansive fields at its Mountain View headquarters.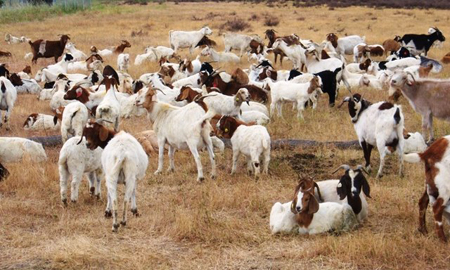 Image courtesy the Google Blog
The internet's top ad broker wrote in its official blog that the goats are hired from a local goat rental business to clear weeds and brush to reduce fire hazard.
A herder brings about 200 goats and they spend roughly a week with us at Google, eating the grass and fertilizing at the same time. The goats are herded with the help of Jen, a border collie. It costs us about the same as mowing, and goats are a lot cuter to watch than lawn mowers.
Yes, it's all eco-friendly fun and games until Googlers start spreading Goat Flu to the masses. ®