Amazon patents hideous Kindle 1 design
It's all yours, fellas
On the eve of Amazon's Kindle DX announcement, the online storefront was awarded a US design patent for the awful, terrible look of the Kindle 1.
Newer Kindle models may be looking much better, but the e-reader's debuting aesthetic left quite a lot to be desired. Presumably before the USPTO granted its boon, the Kindle 1's look was ingeniously guarded by virtue of it already looking like a cheap Chinese knock-off.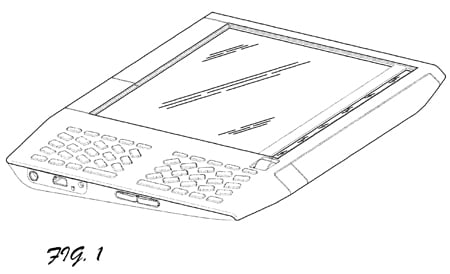 "The ornamental design for an electronic media reader, as shown and described," the patent generously claims.
Design patents cover the, well, design of something rather than any of the technology inside it. So far, Amazon hasn't received any other e-book patents from the USPTO.
Patent D591,742, "Electronic media reader," was originally filed March 29, 2006, and awarded this Tuesday. Credited inventors are Symon Whitehorn and Greg Zehr, of "Amazon Technologies." ®