This article is more than 1 year old
Atlantis set for Monday lift-off
Hubble servicing mission good to go
Space Shuttle Atlantis is good to go for its launch next week to the Hubble Space Telescope - the final servicing trip to the orbiting 'scope.
According to NASA, preparations for the STS-125 mission, aka "Servicing Mission 4", continue at the Kennedy Space Center's launch pad 39A ahead of the scheduled blast-off on Monday at 18:01 GMT.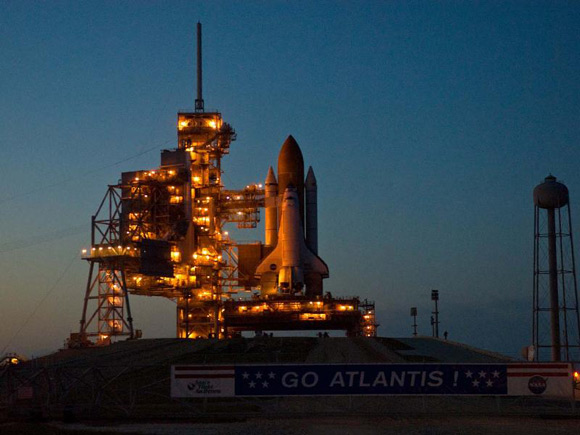 On board for the 11-day mission are (pictured below, left to right) mission specialists Michael J Massimino and Michael T Good, pilot Gregory C Johnson, commander Scott D Altman and mission specialists K Megan McArthur, John M Grunsfeld and Andrew J Feustel.