iPhone compass evidence surfaces
Go west, young man
---
It appears that at least one upcoming iPhone will include a digital compass in support of Apple's ongoing fascination with location-based services.
The evidence for this new bit of internal iPhone hardware comes from a screenshot of an iPhone 3.0 debugging menu obtained by The Boy Genius Report that lists in its location services options a built-in magnetometer.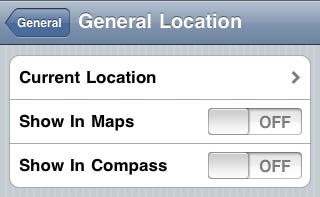 Credit: The Boy Genius Report
In the iPhone (and possibly soon in Snow Leopard), location services are provided by the CoreLocation framework, which is fed data from the iPhone's built-in GPS, plus cell phone-tower triangulation and Wi-Fi positioning data.
Now - if the purloined screenshot is accurate - those location services will be augmented by directional data provided by an in-phone compass.
An in-phone compass, however, wouldn't be an Apple innovation. Google demoed a compass-equipped Android handset at its I/O developer conference last May.
But an iPhone with such a capability would fit in nicely with Apple's location-based services vision, which includes serving ads based on your whereabouts, adding informational overlays to camera grabs using a technique called "augmented reality," and a variety of route-guidance services.
With the addition of a compass, CoreLocation would know not only where you are, but which direction you - well, your iPhone, at least - are pointed. ®