Apple prepping 32GB iPhone 3.0?
Alleged specs indicate 3.2Mp camera and 600MHz CPU
---
As Apple addicts gear-up for the its Worldwide Developers Conference next month, specifications have appeared online suggesting that Apple may have upped the iPhone's storage capacity to 32GB.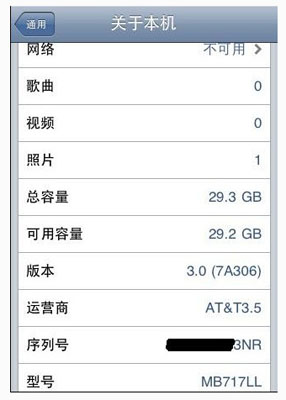 Will the next iPhone come with 32GB of storage?
The info comes from a Chinese website's publication of an iPhone 'About' screenshot. Admittedly a Photoshop mock-up's possible, but if you believe what you're seeing then the next iPhone will feature a massively upped storage capacity.
The site also published a few additional specifications. These include a 200MHz CPU speed increase to 600MHz and a jump from 128MB of memory to 256MB.
Other leaked features worth noting include reference to a 3.2Mp camera with auto-focus, a digital compass – a rumour that's already gained traction elsewhere – and FM radio support. ®