This article is more than 1 year old
Acer Timeline 4810T
A Core 2 Duo laptop with an eight-hour battery life? You bet
Review Acer says its new series of Timeline laptops offer a battery life up to eight hours. That's a mighty bold claim so we're putting the Aspire Timeline 4810T under the microscope to see whether it's a piece of engineering genius or PR puff.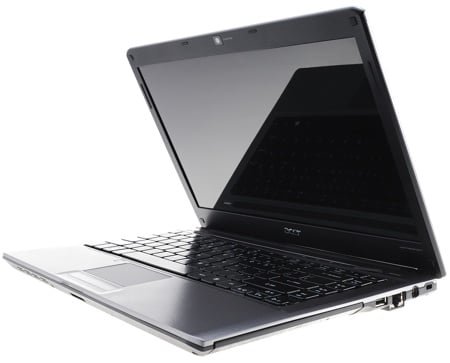 Acer's Timeline 4810T: titanic battery life?
There are three sizes of chassis in the Timeline series, with two models at each size offering a choice of processors. In each case, the cheaper version has a 1.4GHz Intel Core 2 Solo U3500 processor while the more expensive model has the 1.4GHz Core 2 Duo U9400 and an extra cell in the battery.
The 13.3in model weighs 1.6kg and has no optical drive. It's priced at £550 and £700, depending on your choice of CPU.
The larger 14.1in and 15.6in models each have a dual-layer DVD writer. The 14.1in version weighs 2kg and costs either £550 or £750, while the 15.6in big boy weighs 2.4kg and costs £580 or £800.
To put it another way, the single-core processor models cost £550, £550 or £580 so the choice of chassis size makes no difference. The dual-cores cost £700, £750 and £800 so each step in chassis size costs £50, which leads us to the thought that the extra cost results from the increase in the number of cells in the battery.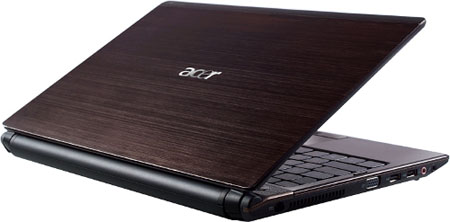 One design, three screen sizes
During our testing we found that we could run continuous loops of PCMark05 for 3h 59m. This is a harsh test as it keeps the laptop working hard and we're confident that you can double the time achieved to reflect real-word battery life. This means that the Timeline 4810T can truly run for a complete working day on a single battery charge, or a flight across the Pacific.