When a small firm launches a portable media player to take on Apple's mighty iPod Nano, it had better ensure there's a unique selling point. One firm doing just that claims its Sonix 7 PMP does have a USP: it's 100 per cent British.
Can't see the video? Download Flash Player from Adobe.com
While the 'born in Blighty' banter's a bit 'so what', S-Tech Digital has compiled what it believes is a strong list of reasons why its PMP's features outrank the Nano's.
For example, the Sonix 7 is "77 per cent bigger than the Apple iPod Nano" because it packs in a 3.2in display, while the iPod Nano only has 2in screen. Sonix 7's claimed 20 hours of video playback time also mean it can outlast the Nano by up to five times, according to S-Tech Digital.
Audio runtime's not so advanced: 30 hours of the Sonix7 to the Nano's 20 hours.
The Sonix 7 isn't as sexy as Apple's Nano, but it still packs in some juicy features that the iPod Nano doesn't offer. For example, it's operated using a touch-sensitive display, has an integrated digital camera, supports e-books and has a speaker.
Both players can be used for playing games and include an accelerometer, but it's sad to see that Sonix7's only available in one capacity: 16GB.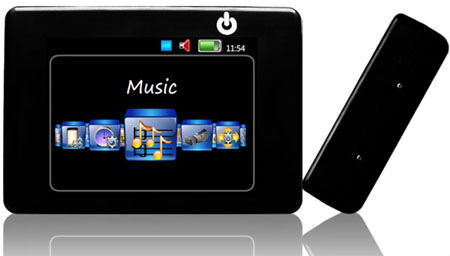 Made in Britain
A wide range of audio formats are supported by the Sonix 7, including WMA and MP1, 2 and 3. Supported video formats include MP4 and AVI.
Although the firm seems convinced that a Blighty-born PMP's somehow better than a China-manufactured rival, we're still not convinced.
But if you've been looking for a way to pledge your allegiance to Queen and Country through personal entertainment, then the Sonix 7 is available now online for £110 ($166/€122) – roughly £36 cheaper than a 16GB iPod Nano. ®