This article is more than 1 year old
Acer readies HD netbook
720p screen, H.264 decode chip, mini optical drive on board
Acer appears to be preparing a rather more HD-friendly netbook than many of its past mini laptops have proved to be.
The Aspire One 571 - not to be confused with the recently launched Aspire One 751 - has the same shell as the Aspire One Dx50 series but comes with a 10.1in, 1280 x 720 display.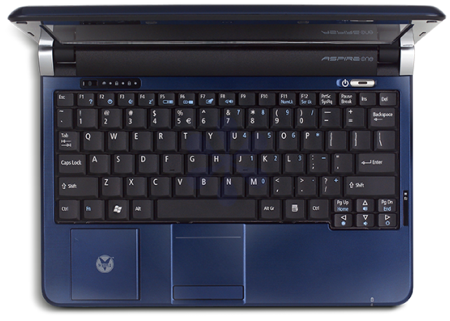 Acer's Aspire One 571: mini optical drive in the wrist rest area
Now, netbook watchers will know Intel's netbook graphics tech won't be really up to churning out hi-def H.264 video, so Acer's equipped the machine with a Quartics Q1721 Multimedia Coprocessor chip to handle video decoding duties, blogger Macles claims.
But it gets better: the 571 has an optical drive, albeit a rather wee one. Mounted into the palm rest is a pop up slot for Vmedia cartridges. Launched back in early 2008, these are 1GB-per-layer 32mm blue-laser optical discs developed as H.264 video carriers.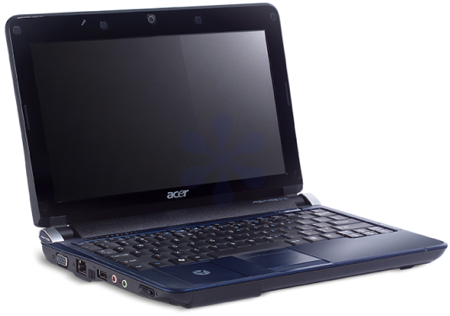 Looks like a 10in Aspire One D-series machine
Originally pitched for phones, this is the first time Vmedia has been added to a PC - assuming, of course, the 571 is legit and not simply a prototype or concept machine. Macles, incidentally, has a good forecasting record. The pics on his site look like standard Acer marketing shots.
There's no word on when the 571 might ship - or where. Certainly, Vmedia has been thus far aimed solely at the Indian market, and Acer may want to limit the 571 to customers there. ®
Acer Reviews