This article is more than 1 year old
Exclusive: Mitsubishi's iMiEV UK launch revealed
Five-door e-car to land here in November
Leccy Tech The Mitsubishi iMiEV will go on sale in the UK this November, Register Hardware can reveal.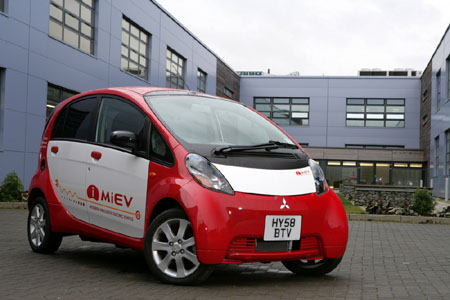 Mitsubishi's iMiEV: 50 of the £20k motors will arrive in November
Mitsubishi told us this morning that 50 of the five-door runabouts will arrive in the first batch, with a further 150 of the cars allocated to Blighty for the first half of 2010. Shipment numbers will increase if demand warrants it, of course.
The firm's already talking about annual iMiEV demand hitting the 40,000 mark sooner rather than later – up from 30,000 cars the last time a number was mentioned back in April.
Each iMiEV will cost between £20,000 and £25,000 ($30,844-37,800/€22,339-27,900), depending on the vagaries on the Sterling/Yen exchange rate.
The cost of each motor will include the outright purchase of the battery pack - so no leasing arrangements – which will come with a ten-year warranty.
Sales and servicing will be available nationwide from selected Mitsubishi dealers, who'll join the iMiEV programme in much the same way as Mitsubishi performance car support is currently available from its Ralliart dealers.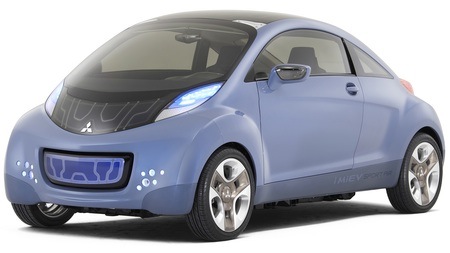 iMiEV Sport Air: alas has no definite production commitment
Mitsubishi told Reg Hardware that work on a commercial version of the iMiEV is already underway in Japan - as is development of the iMiEV Sport Air.
Though still officially a technology concept, the clever money is on the Sport Air making it into production during 2010 or 2011. ®