This article is more than 1 year old
Google protects Colonel Sanders' privacy
KFC off the menu on Street View
It's good to see that Google, currently somewhat on the ropes regarding Street View privacy, is walking it like it talks it when it comes to protecting innocent individuals from international cyberexposure: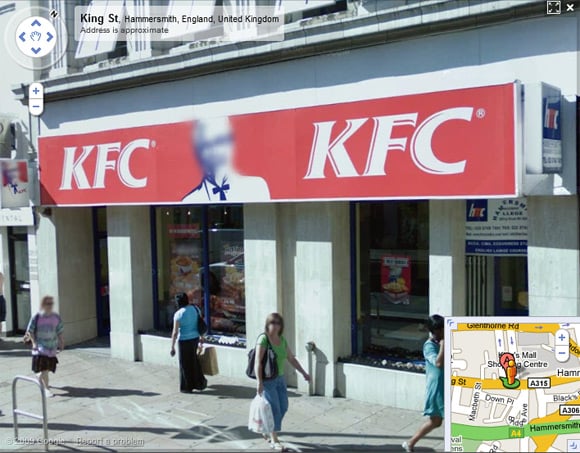 Hmmmm. We suppose it could be argued that Street View is actually protecting impressionable kiddies from the delights of finger-lickin' plumped chicken product in a bargain bucket with fries.
In which case, it's to be applauded. Now it just needs to get its strumpet-arse-blurring algorithm working properly. ®
Bootnote
Thanks to Will Dawson for the tip-off.