A world's first in the camcorder market's pretty rare, but today two have come along at once. Panasonic's launched what it's claimed are the world's lightest full HD camcorders, while a separate firm's unveiled the world's smallest.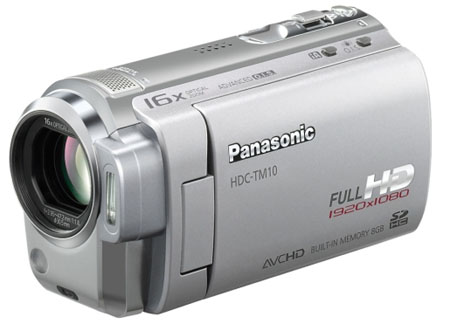 Panasonic's SD10 and TM10: shoot to SDHC
Panasonic's HDC-SD10 and HDC-TM10 both weigh 227g, with their only difference being that the TM10 has 8GB of internal storage and the SD10 has none because it records onto SD memory cards. Both models accept SD cards of up to 32GB capacity.
In addition to 1920 x 1080p video capture, both models sport a 16x optical zoom and anti-shake technology. Panasonic's also claimed that duo's Active mode "extends the hand-shake correction range" yet further to reduce the kind of wobble that often occurs when shooting and walking.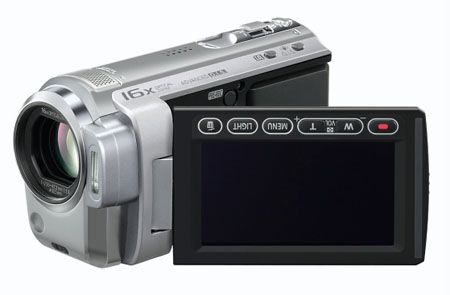 Both models support SD card storage
Face detection technology is included too and you'll also benefit from an intelligent scene selection mode that helps you cherry-pick the right settings for each movie masterpiece.
If you're more into videoing your friends skydiving, potholing and abseiling, then the Muvi camcorder could be more suitable for your kitbag because it measures a mere 55mm in length.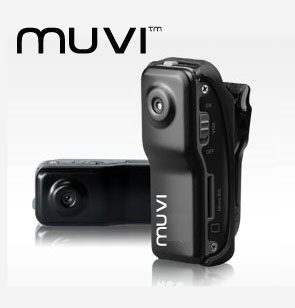 Muvi's a minature camcorder for sporty types
The mini-camcorder's 640 x 480 resolution isn't as good as either Panasonic model can manage, but you'll still be able to record 30f/s video onto Micro SD memory cards of up to 8GB – with a 2GB card included.
Its battery should last for three hours and the integrated clip means you can snap the camcorder onto your clothing. Alternatively, use the clip to fix the camcorder onto your monitor and use it like a webcam.
The Muvi mini-camcorder's available now for £80 ($123/€90). June's been designated as the launch date for Panasonic's HDC-SD10 and HDC-TM10 camcorders, but prices haven't been released. ®