The Blu-ray Disc Association has only just inked plans for a 3D Blu-ray Disc standard taskforce, but one designer's already sketched out a concept 3D-capable consumer camcorder with Blu-ray support.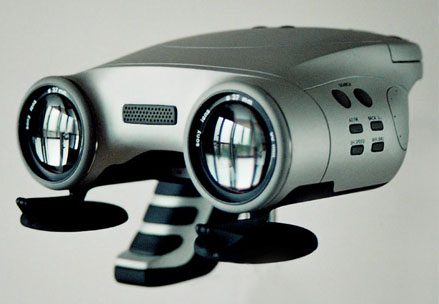 A camcorder for capturing 3D films and pictures onto Blu-ray
Nikola Knezevic's camcorder would sport two "high precision lenses capturing 3D images" on its front.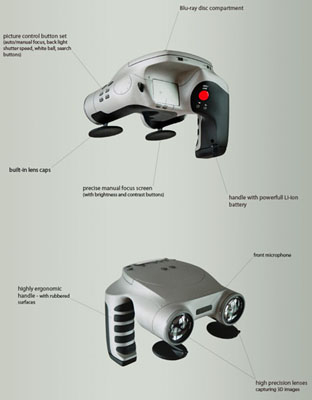 A battery's built into the handle
The camcorder could be used for snapping both 3D pictures and recording 3D movies, with all content recorded directly onto a Blu-ray disc that will sit inside a compartment underneath the top-mounted control panel display.
A lithium-ion battery would be built into the portable gadget's handle, which also sports a handily placed record button.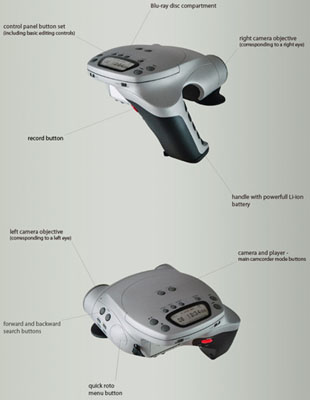 3D films of the kids playing football, anyone?
Other features would include a real-time shooting display, integrated lens caps – presumably so you don't lose them, and a front-mounted microphone. ®