Leccy Tech Further details have emerged about the design of the would-be European e-car plug standard currently being championed by Germany-based energy company RWE.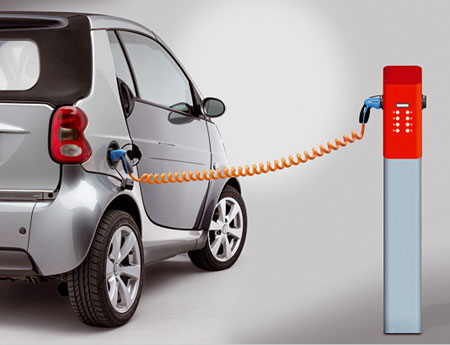 RWE's e-car plug design
The plug will support both 230V single-phase and 400V three-phase power supplies for, respectively, in-home and direct-from-grid charging.
The connector itself is being constructed by German firm Mennekes, one of the bigger players in world of industrial pluggery.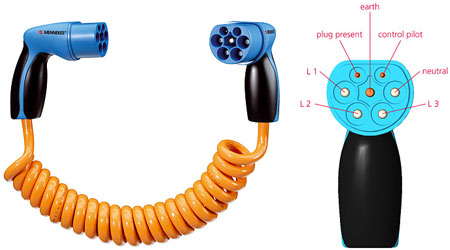 Drivers won't be able to drive off while tethered
According to Mennekes, the seven-pin plug includes a "plug present" contact that immobilises the connected car to prevent absent-minded drivers from pulling away while the power cable's still attached.
A "control pilot" pin also exchanges data between the vehicle and charging station - presumably, battery status information.
The Mennekes proposal has already been agreed upon by a host of European car makers and power companies. It will even be used to charge the Tesla-supplied batteries on Daimler AG's Smart electric vehicle. ®
Similar topics