This article is more than 1 year old
Sony Bravia KDL-37S5500
Sony's 'cheap' 37in Full HD telly
Review Sony's S-series HD TVs are described as "entertainment for everyone" – which is about as close as Sony ever gets to the word 'cheap'. Priced at £829 when bought direct from Sony's online store, the KDL-37S5500 is the cheapest 37in set currently available from the Japanese giant, so it's worth taking a look at if you're interested in a good entry-level LCD TV.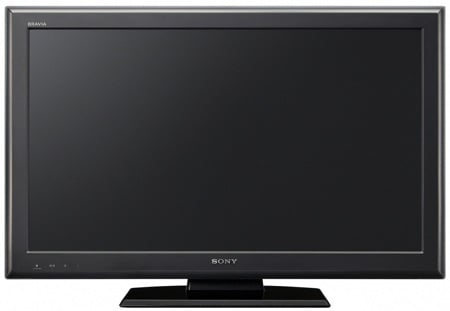 Sony's Bravia KDL-37S5500: not a fancy design
There's nothing particularly fancy about the KDL-37S5500. You can forget the super-slimline design of the new ZX1 - or the EX1, which acts like an oversized digital picture frame when you're not watching The Apprentice. All you get is a straightforward 37in LCD screen with an unadorned 37.5mm black plastic bevel around the edges. However, it looks neat enough and all the basic features you need from an HD set are present and correct.
The KDL-37S5500 provides full HD (1080p) resolution with a 50Hz refresh rate and support for PAL, NTSC and Secam formats. Tucked around the back of the unit are two HDMI ports, two Scarts, component-video inputs, stereo output to connect the TV to an external music system, and VGA and audio ports for connecting a PC.
We were also pleased to see that the KDL-37S5500 has a hybrid analogue/digital TV tuner, allowing you to choose whichever option provides the best reception in your area - at least for as long as the analogue signal lasts.
An additional set of connectors are located on the left-hand edge of the screen for easy access, including the third and final HDMI port; composite-video for connecting a games console, VCR or other device; a headphone socket; a CAM slot for pay-per-view access cards; and a USB port that you can use to play photo slideshows or listen to MP3 music.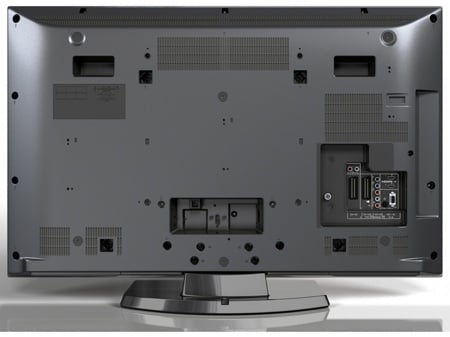 Plenty of ports
We were able to hook up a standard TV aerial, Sky+ box, Toshiba HD-DVD player - they gave it to us, OK? - and our beloved Mac Mini media centre with no trouble at all and still have a few ports and connectors left over if we needed them.