Once it's up and running, you need to tell it where your media files are. It'll have a look what's available on the network and can access shared folders on your PC or network attached storage (NAS) drives as well. Like the EVA8000, this model likes to scan all locations first and build a library of what's available, which can be a time consuming process if there's a lot of data to index.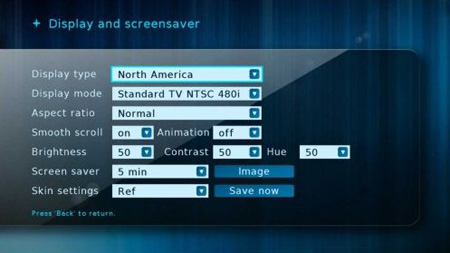 Setup pages are easy to navigate
The EVA9150 does add the option of live folder browsing, however, so you can go stumbling around your network delving into locations that haven't been indexed already. It's obviously not as fast as flicking through the indexed version, but it's better than having to perform a new scan just to find one file you want to watch.
When it comes to replaying content, the EVA9150 can handle all the likely candidates. It supports MPEG 1, 2 and 4, H.264, WMV 9, VC1, Xvid and Divx with container support covering not just the usual AVI, MP4, Quicktime MOV and WMV but also stretching to the open source Matroska MKV format. It can also open unprotected DVD image files, including full menu support, so it's like watching the disc in a standalone player.
In order to ensure uninterrupted playback the EVA9150 uses the hard drive to cache files played back over the network. This makes a big difference if you're using a slow connection such as 802.11g, but it does mean you have to wait longer for the file to buffer before you can actually start watching it.
Although the cache helps, you still need a fast network connection if you want to stream high bitrate material. Even after waiting four and a half minutes for a 1080p MPEG 2 clip to buffer, it still ran out of cache and had to re-buffer when played over 802.11g.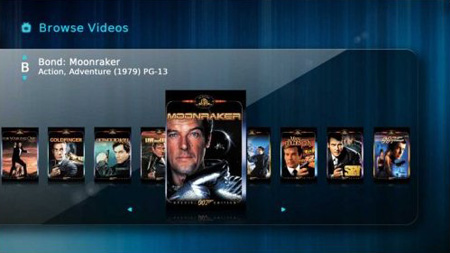 An impressive array of video formats are supported
In general, our tests showed that if you want to watch 1080p material, you're better off sticking to wired Ethernet or the internal hard drive. If you want to go wireless, then with 802.11n 720p shouldn't prove a problem. However, if you've only got 802.11g available, then you're better off sticking to standard def.
Sponsored: Webcast: Ransomware has gone nuclear