Round-up Mice are probably the most common peripheral in the computing world and any old one should perform the basic function required of it with a reasonable degree of competency. But which is the best? Which takes the concept of the mouse just that little bit further and pushes the proverbial envelope? Which indulges in a spot blue cheese thinking? Which sticks its tongue out at convention? Which is just plain cool? Or odd? To find out Reg Hardware has got hold of half a pound of metaphorical cheddar and is away behind the technical skirting board to track down a dozen of the best in the great mouse hunt.
3Dconnexion Space Navigator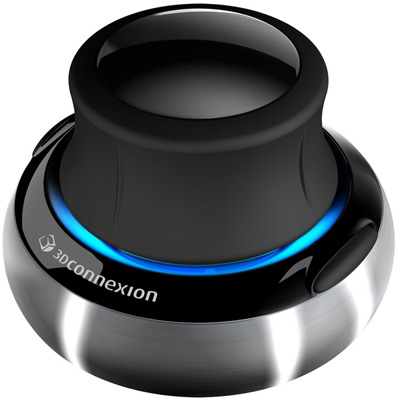 The Space Navigator is not actually a mouse, but rather a 3D navigation aid aimed at artists, designers and folk who spend a lot of time nose-to-nose with CAD software. Admittedly, it should be used in conjunction with a conventional mouse; the idea being the right hand uses a mouse for mousy stuff, while the left operates the Space Navigator to manipulate images and models in 3D. The half kilogram device – it needs to be heavy so it stays put when you pull 'up' on the controller – comes with a very comprehensive set-up wizard so you can optimise it to your personal needs and tastes. It works with over 100 programmes including Google World, SketchUp and Photoshop and, while it takes some getting used to, after a little practice you will zipping around the globe and spinning your models with gay abandon and wondering how you ever got by without one. Fortunately, 3Dconnexion supply drivers for Windows, Mac and Linux.
Reg Rating 85%
Price £50 Click for the best online price
More Info 3Dconnexion
MoGo Mouse X54 Pro Bluetooth Mouse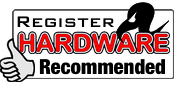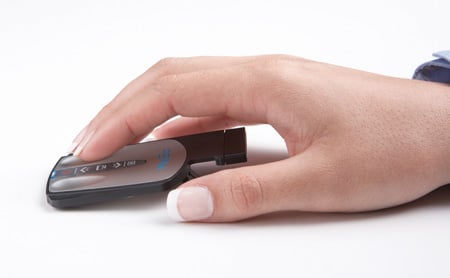 The MoGo's ace in the hole is that it lives and charges in your laptop's ExpressCard/54 slot. When in the slot barely 3mm of the mouse protrudes so you can leave it there without fear of damaging it or your laptop. Connection is via Bluetooth so once paired all you have to do is pull it out of the slot, fold down the rear support and you are good to go. For something so slim the MoGo proved remarkably easy and comfortable to use even over lengthy periods of time. The Pro doubles up as a presenter controller complete with built-in laser pointer but is also available in a media optimised version with the Pro's presenter controls replaced by basic media buttons that will run iTunes, WMP and other popular media players. A full charge will keep the MoGo running for around 8 hours, which isn't at all bad, nor is the 30 minute charge time.
Reg Rating 90%
Price £27 Click for the best online price
More Info MoGo